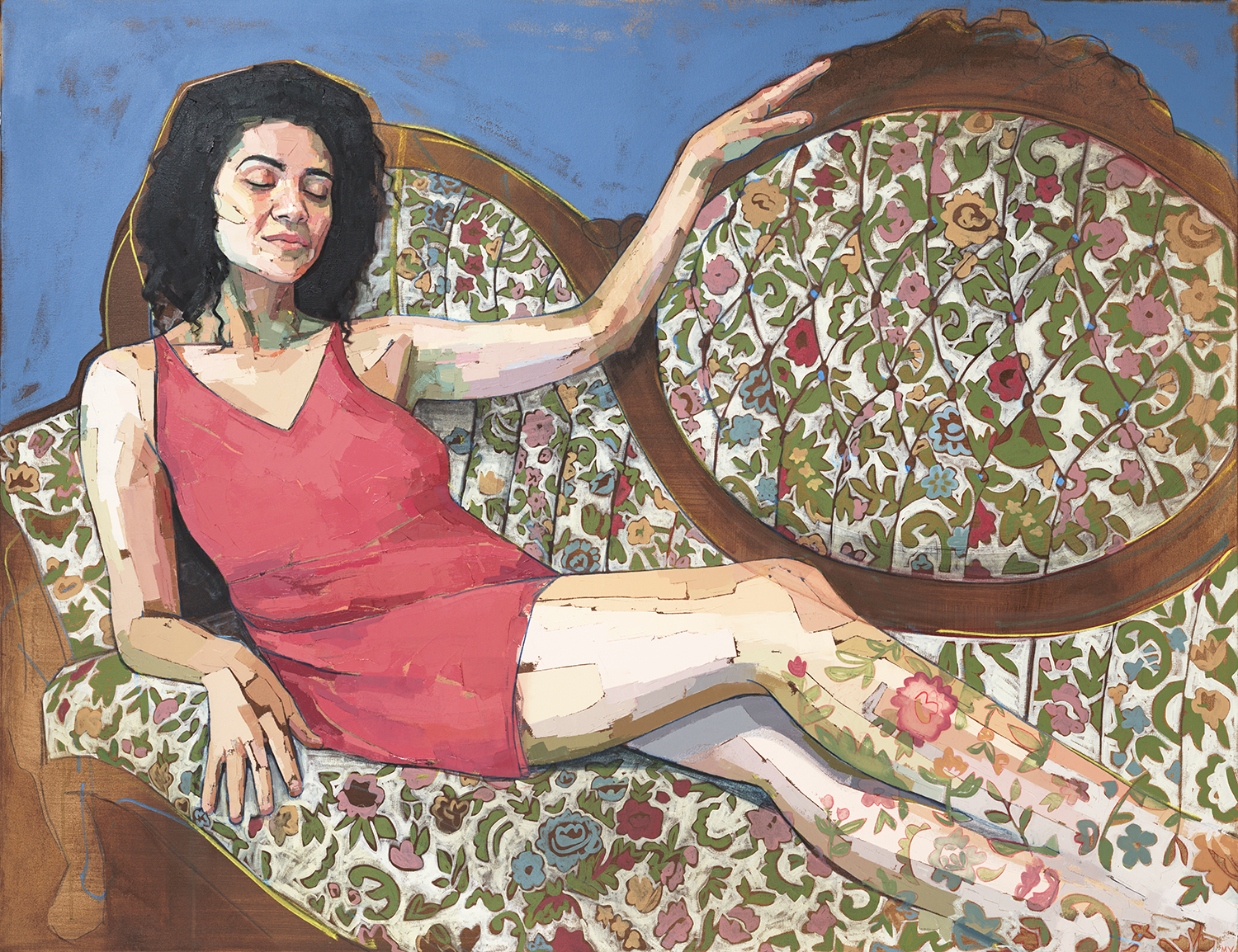 August 31-December 29, 2019
August 31 - December 29

Dressed

To be dressed is to cover, adorn, or envelop the body in the guise we present to the outside world. To be dressed can be an exercise in simplicity, or an elaborate over-the-top performance. This exhibition presents the work of six contemporary artists working in a range of media whose works reference the intricacies of covering the body, the meaning held in garments, and the gendering of handwork. Broadly addressing materials, imagery, iconography, and memory, each artist experiments with the fluidity of form while acknowledging gendered constrictions placed on the body. Exhibiting artists include Catherine Bertulli, Jodi Colella, Merill Comeau, Mia Cross, Nancy Grace Horton, and Marky Kauffmann.
---
Gallery:
Weinberg and Litowitz Galleries
Dates:
August 31-December 29, 2019
Participating artists:
Catherine Bertulli, Jodi Colella, Merill Comeau, Mia Cross, Nancy Grace Horton, Marky Kauffmann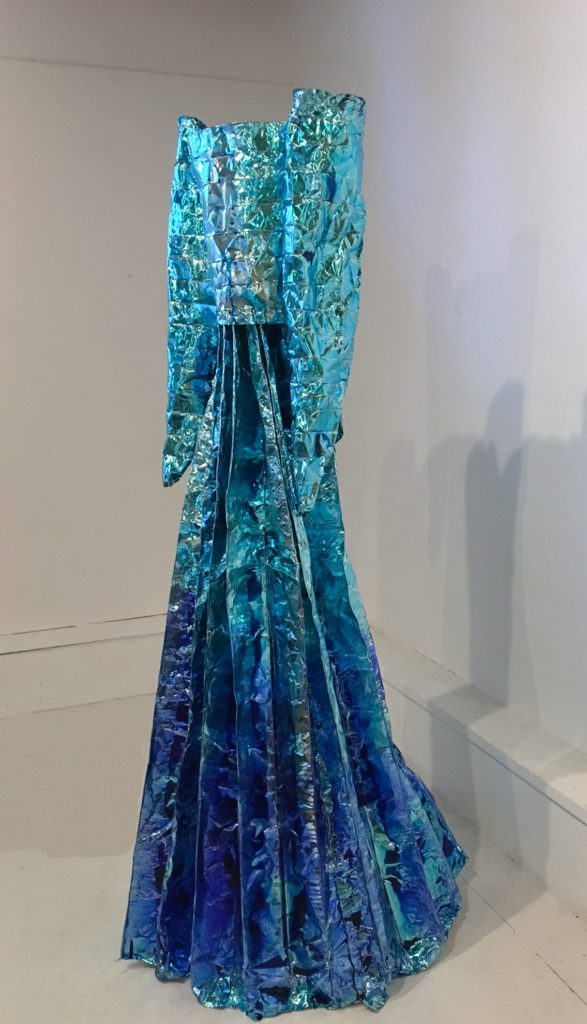 Catherine Bertulli
Blue Wedding Dress , Aluminum foil, paper fasteners, Aniline dye, and polyurethane glaze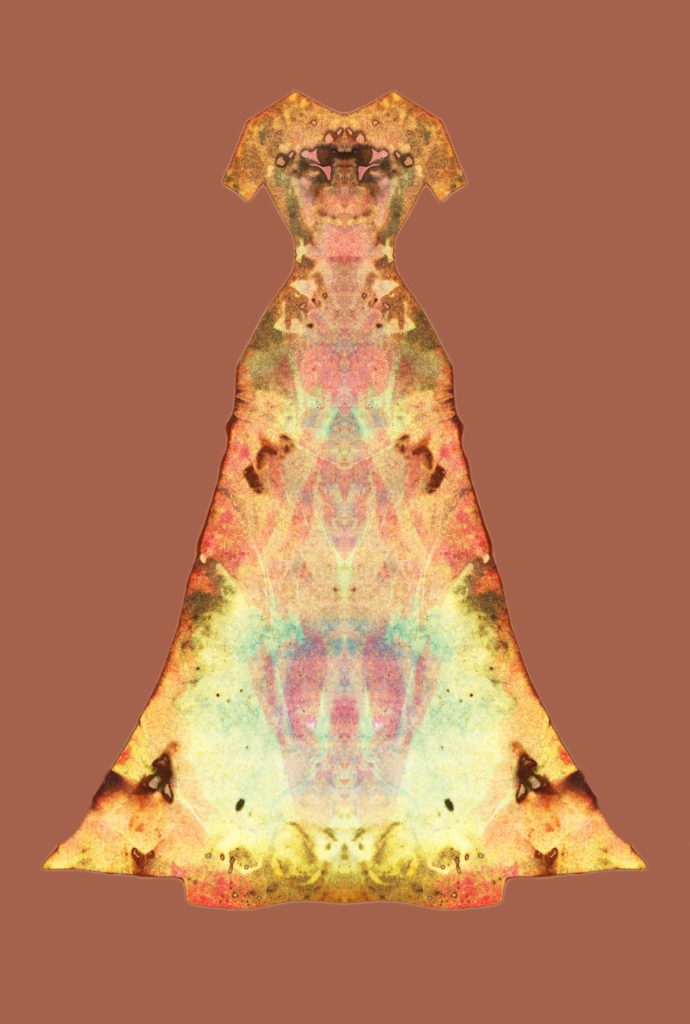 Marky Kauffmann
Princess , Chemigram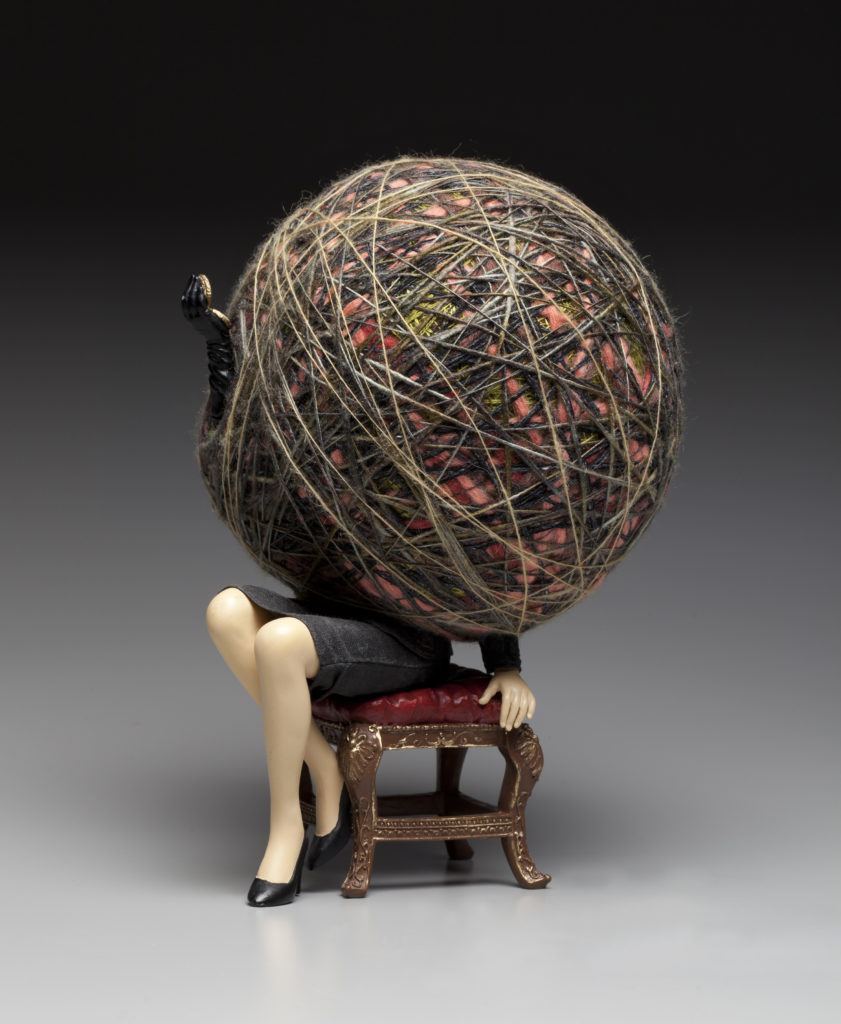 Jodi Colella
Primped , Assorted threads, bisque figurine

Marky Kauffmann
Sorcerer's Apprentice Dress , Chemigram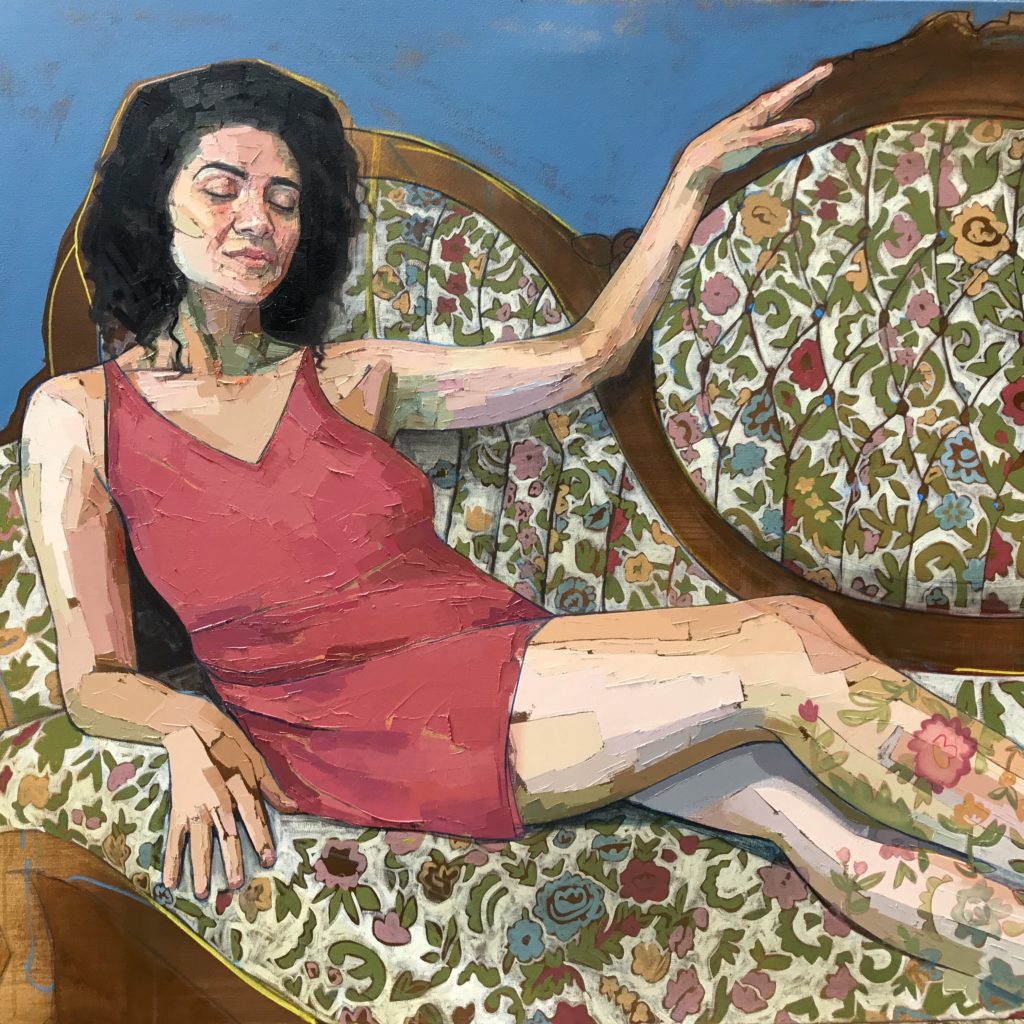 Mia Cross
Another Girl Who Sat on the Couch Too Long , Oil on canvas

Merill Comeau
Women's Work is Never Done , Fabric, paint, thread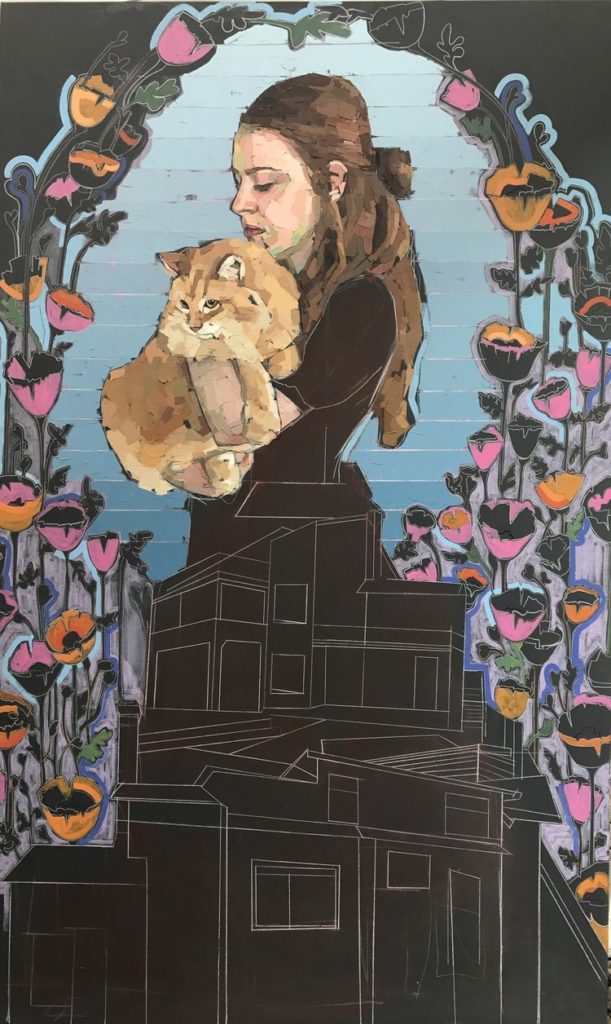 Mia Cross
Homebody , Oil on canvas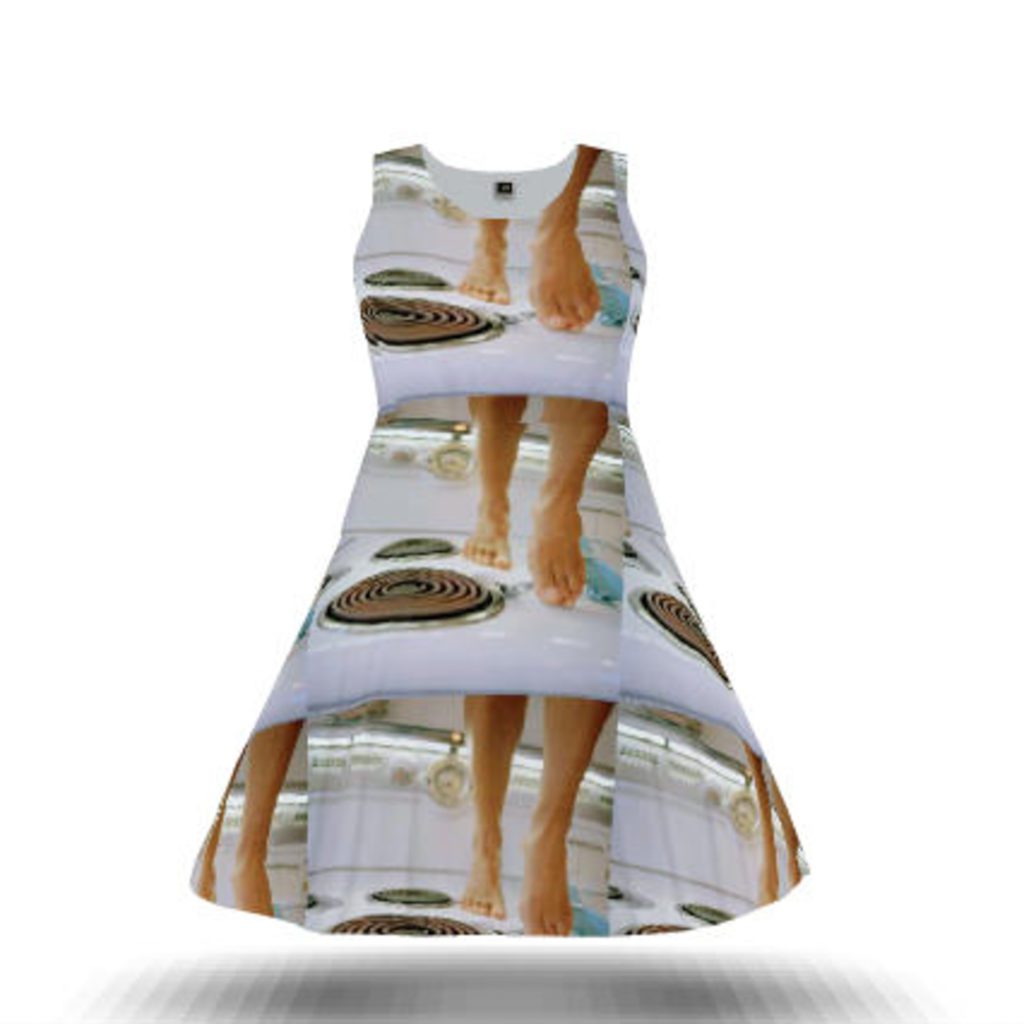 Nancy Grace Horton
Some Like It Hot , Photograph on fabric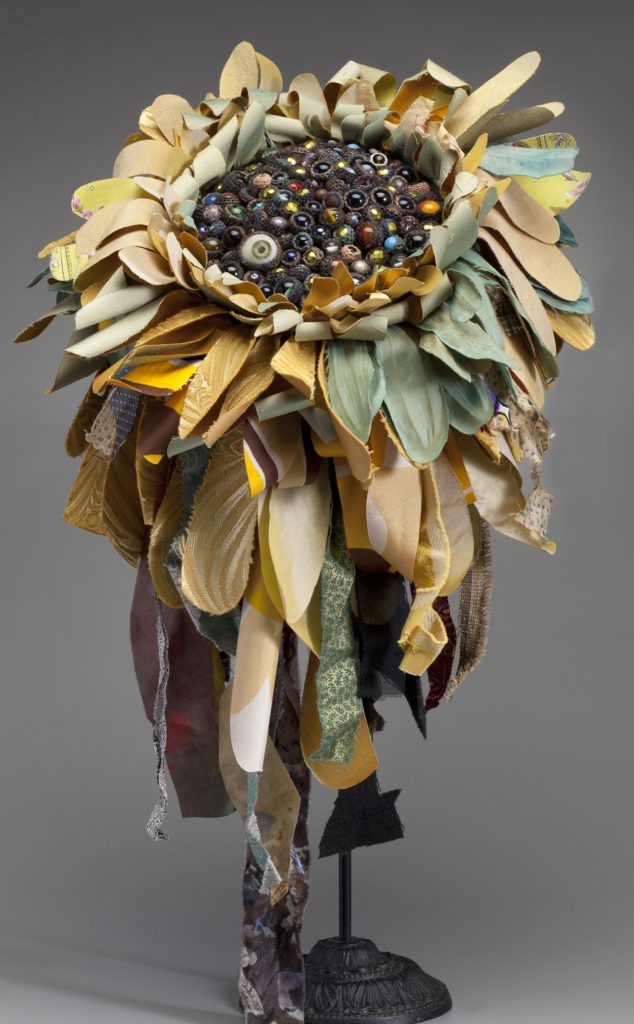 Jodi Colella
Wallflower , Mixed media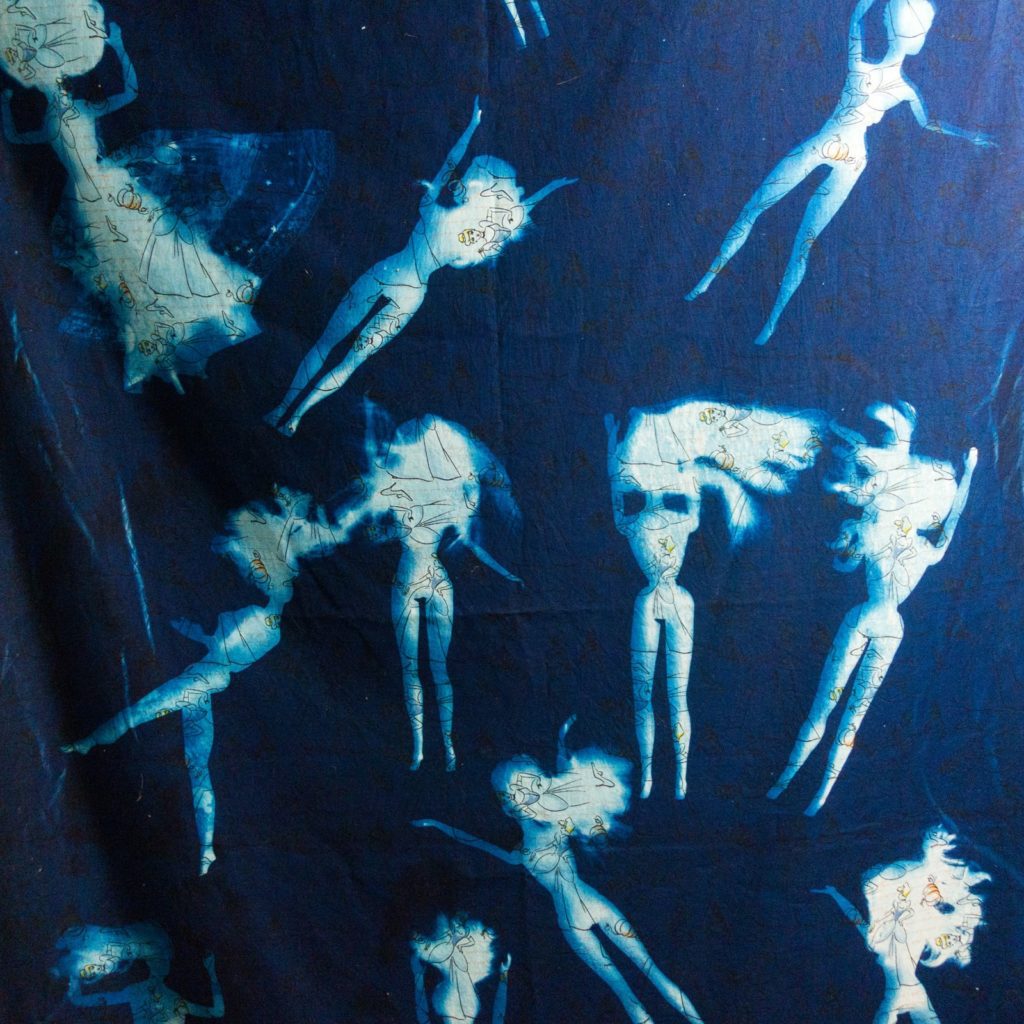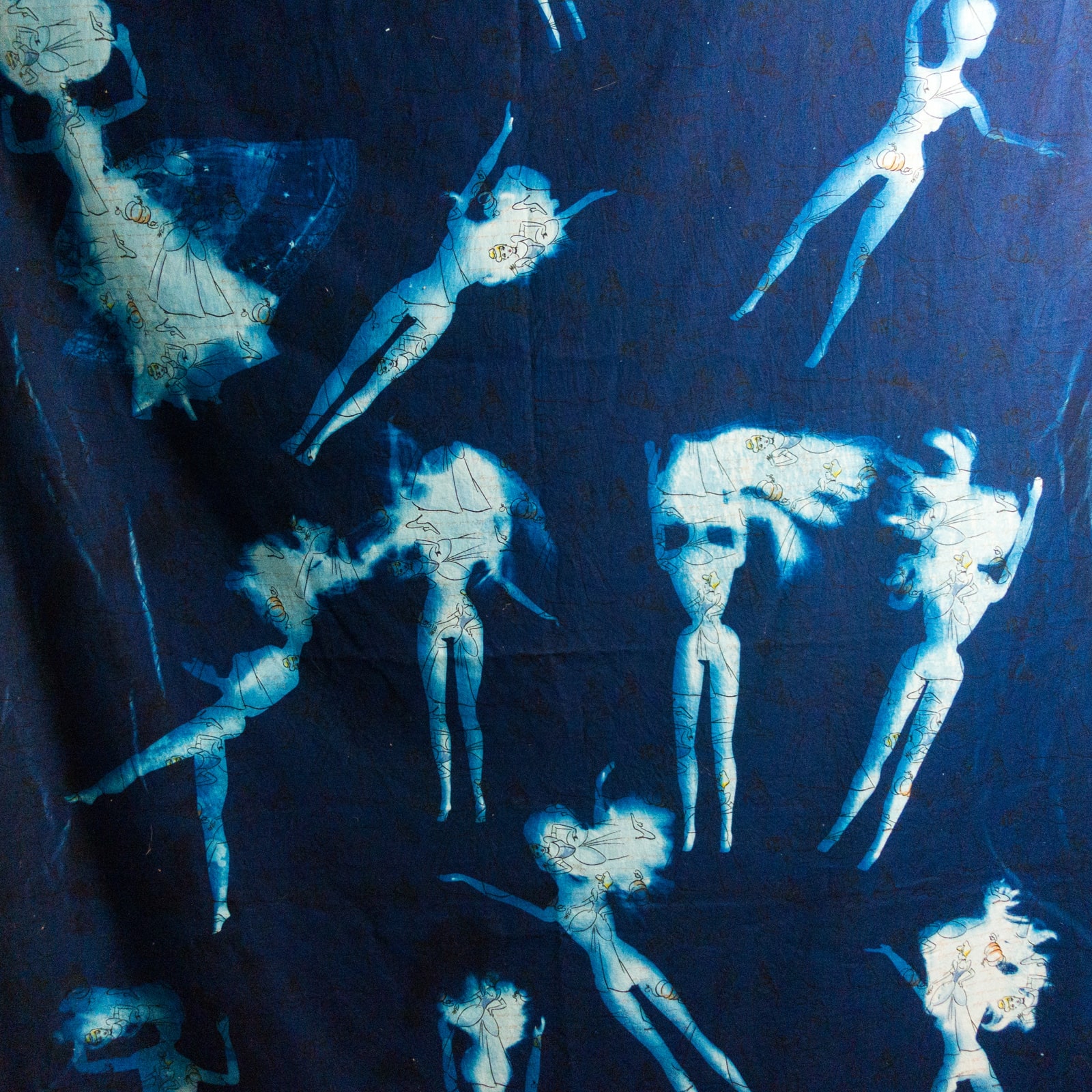 Nancy Grace Horton
Cinderella Falling , Cyanotype on fabric