Pr
o

gr

a

ms + Eve

n

ts

We are excited to bring a variety of programs, events, and educational opportunities to our visitors!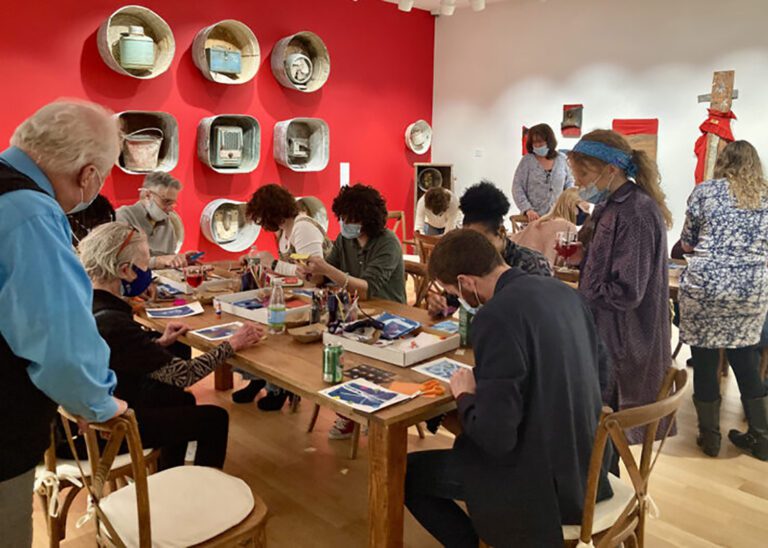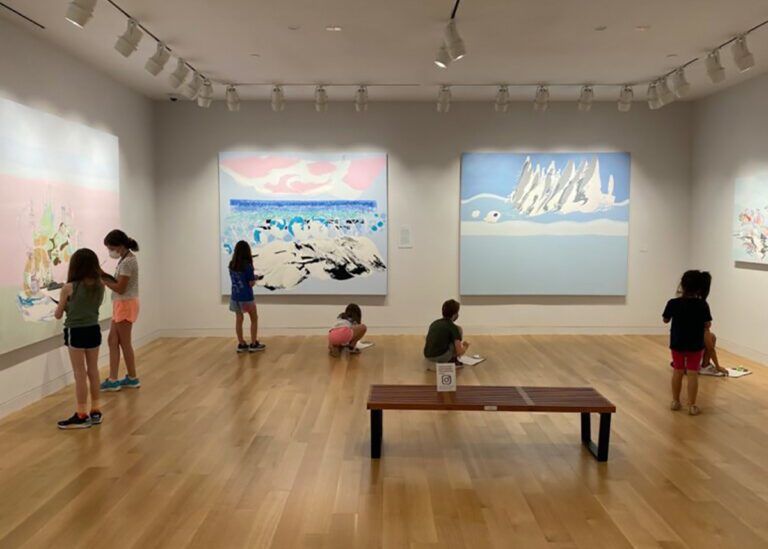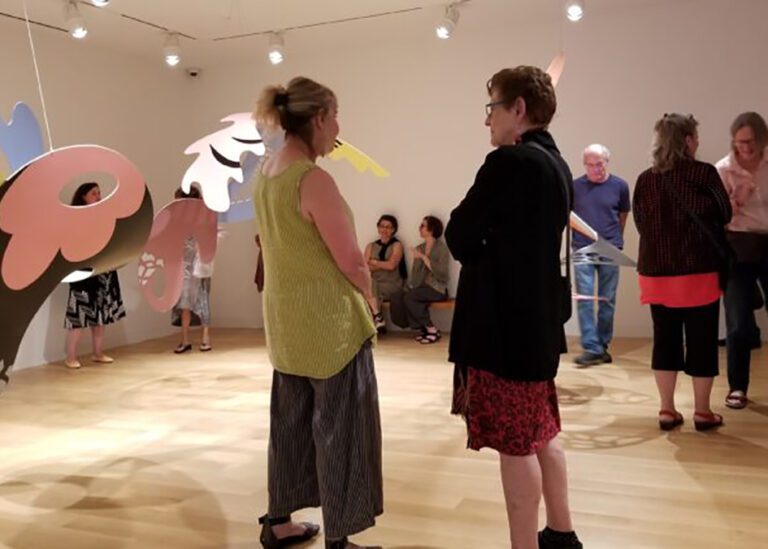 Want to know what events are coming up at the Danforth? Check out our Event Calendar!
Event Calendar
Drinks at the Danforth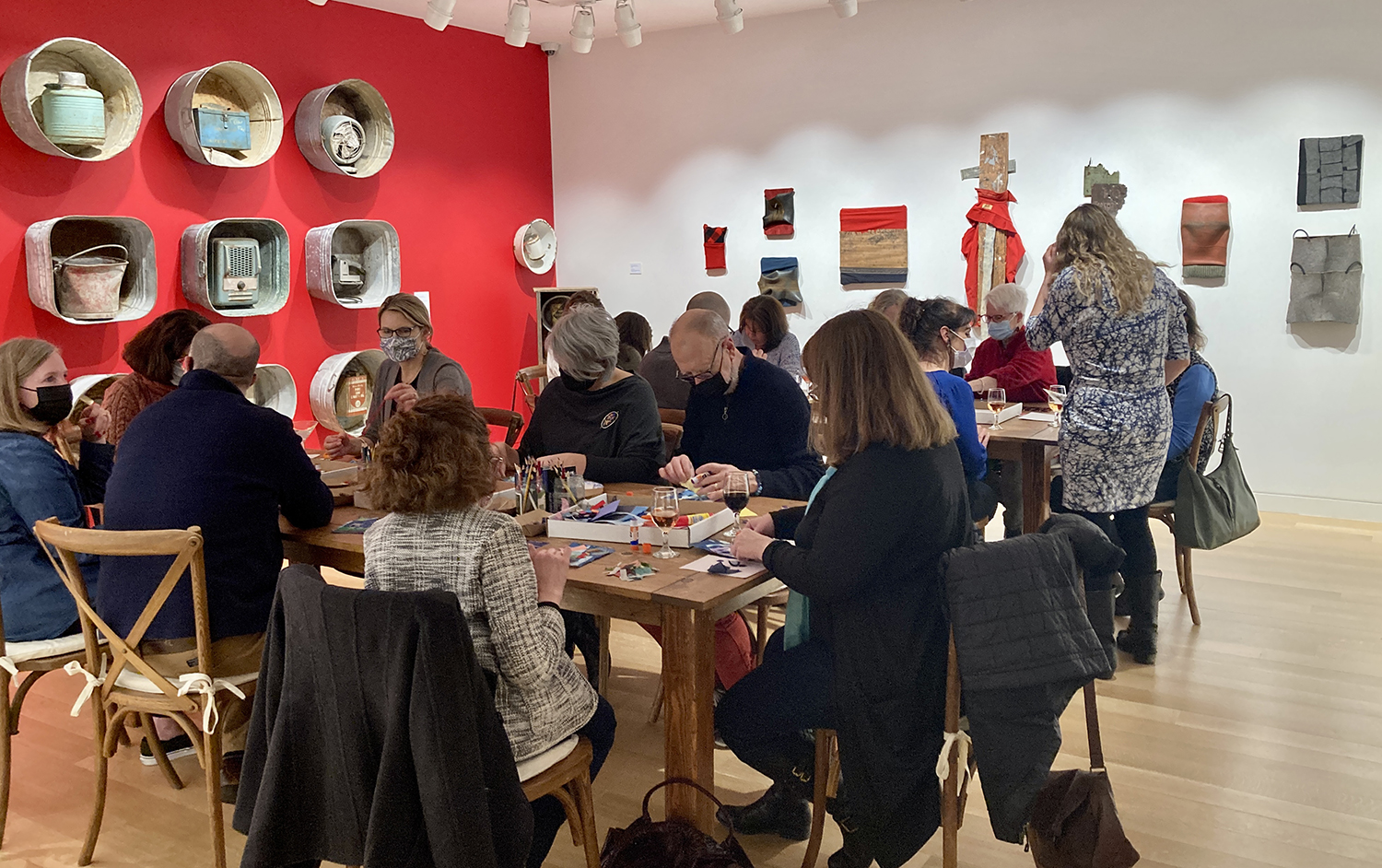 The Danforth invites you to spend a creative evening with us meeting new friends while enjoying a unique cocktail (or mocktail)!  Members receive discounts and special perks for this event.  Projects and cocktails will vary with inspiration found from the current exhibitions.  Cash bar available to those over 21 as well as an assortment of snacks and refreshments.
Drop Into Art
Drop into Art is a program for all ages. This event is held on the second Sunday of the month from 1-4 pm. Interactive tours, art projects, writing activities, and/or games help visitors of all ages explore art objects in special exhibitions and the permanent collection. Each month, the program explores a new subject or theme. Children must be accompanied by an adult. Free to all. No registration is required – just drop in!
Learn more about the upcoming Drop into Art themes on our Event Calendar!
January 8 —Tales, Fables, and Yarns: How Artists Tell Stories without Words
Artists tell us all kinds of stories with their pictures. We will discover that colors and symbols in an artwork are an important part of the narrative. During this session, make an illustration for one of your favorite stories.
February 12 —2-D or not 2-D: Drawings Lead to Sculpture
Artists draw and design 2-dimensional shapes and then execute their sketches in 3-dimensional sculpture. Today's project includes taking an in-depth look at sculpture in the Museum, sketching designs for a sculpture, and transforming 2-dimensional forms into 3-D.
March 12 —Women in Art
March is Women's History Month—commemorating and encouraging the study, observance and celebration of the vital contributions and specific achievements of women. This Drop into Art showcases several women artists in the galleries. In the studio, we'll complete a project celebrating an important woman in your life.
Kids' Night Out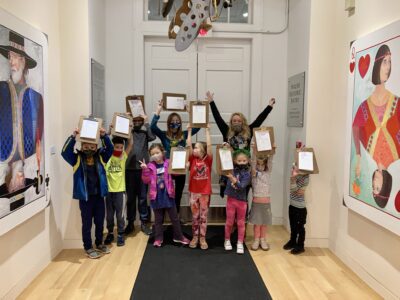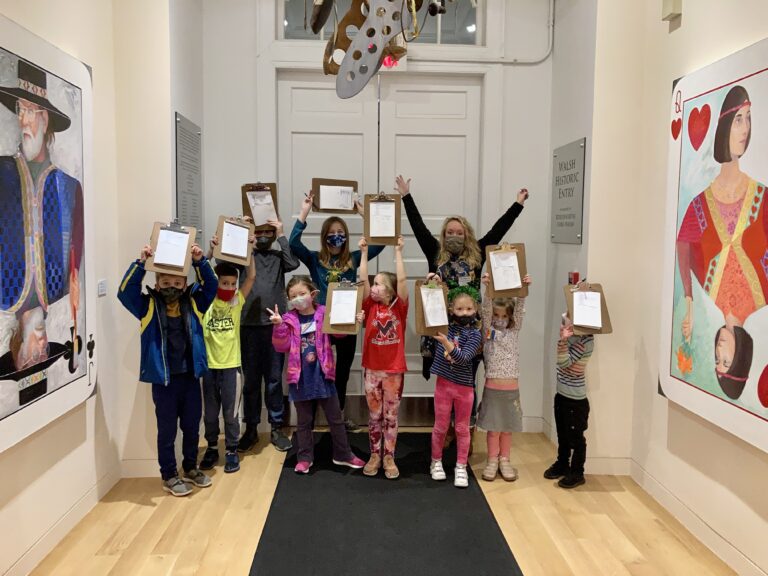 Parents, take advantage of a chance to go shopping or get a bite to eat – it's a night just for the kids with us at the Danforth. Children will enjoy adding crazy, creative effects to a photocopy of their image, a game of Pictionary and a scavenger hunt in the museum! Includes pizza, lemonade and a treat to take home.
This event takes place twice every December and is limited to 25 participants, Grades K-8. Registration is required and tickets are $30 per child.  Drop Off is between between 5:45-6 p.m with pick up promptly at 9 p.m.
Check out our Events Calendar for this year's programs!
Donate to the Danforth — Your support helps fund exhibitions, programs and scholarships.