Pr
o

gr

a

ms + Eve

n

ts

We are excited to bring a variety of programs, events, and educational opportunities to our visitors!
Want to know what events are coming up at the Danforth? Check out our Event Calendar!
Event Calendar
Drinks at the Danforth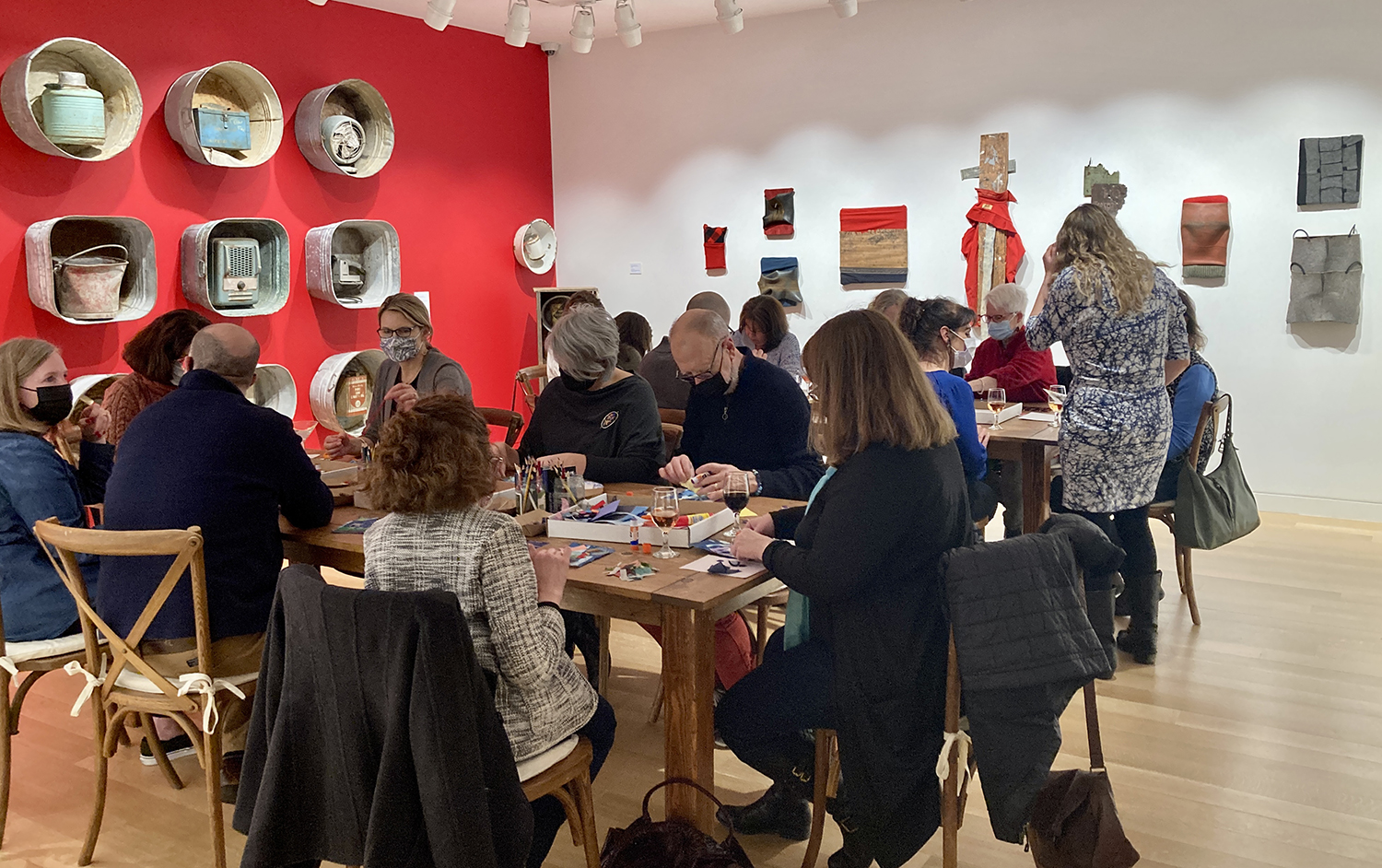 The Danforth invites you to spend a creative evening with us meeting new friends while enjoying a unique cocktail (or mocktail)!  Members receive discounts and special perks for this event.  Projects and cocktails will vary with inspiration found from the current exhibitions.  Cash bar available to those over 21 as well as an assortment of snacks and refreshments.
Friday, November 4, 2022 is the next Drinks at the Danforth evening!  Inspired by Ralph Gagnon's painting Love, stop by for a fun evening of art making and delicious beverages.  Click here to learn more and to register!
Drop Into Art
Drop Into Art offers a day of learning and discovery for children at the Danforth Art Museum every second Sunday of the month. Explore the galleries, be inspired by art, and get creative!  Each month introduces a new theme connecting art, stories, and hands-on fun. Families with children of all ages are welcome.
All sessions are held the second Sunday of every month from 1:00 – 4:00 pm. Admission is free.  No registration is required – just drop in!
Upcoming Drop Into Art:
September 11: Conversation Collage – Visitors will create a collage incorporating found or created text, music sheets and solid colored papers.
October 9: Sunflowers – Join us at the Danforth Art Museum to enjoy the bright and sunny flowers painted by Faith Ringgold and Ivan Olinsky as you create your own drawings of sunflowers.
November 13: Watercolor Landscapes – Using masking tape to create birch tree shapes, participants will add watercolor to the landscape scene, adding details with pencil and marker.
December 11: Seascape Creatures – Create a hanging sculpture inspired by the swirling masses of fish found in  Seascape II by Hyman Bloom.
Learn more about the upcoming Drop into Art themes on our Event Calendar!
Meta Vaux Warrick Fuller Series
As steward of a special collection of Meta Fuller's work on permanent display in the museum, the Danforth knows the importance of providing a deeper look into various perspectives and processes employed by the artist over time.  Meta Fuller is starting to receive long-overdue attention, as seen in this recent article in the Magazine Antiques.
Collections Show and Tell: A sneak peek at some of the new objects in our Meta Vaux Warrick Fuller collection!
Meta Vaux Warrick Fuller's remarkable life and artwork has gained recent national and international attention. Join the Danforth's Collections Manager Rachel Passannante to explore some of the new additions to the collection, many of which have not yet been shown to the public! Click here to be brought to the calendar listing to learn more!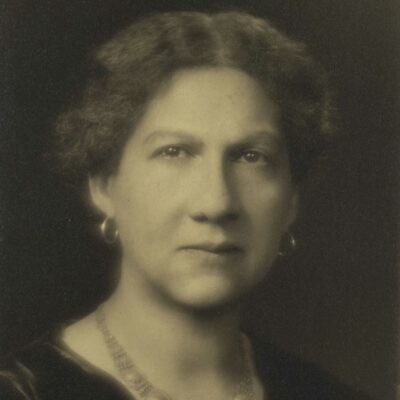 Donate to the Danforth — Your support helps fund exhibitions, programs and scholarships.