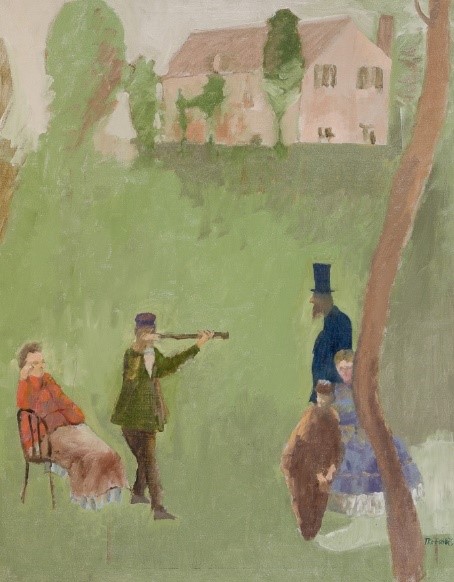 February 18 - June 4, 2023
In the mid-twentieth century, one would not have described Boston as the center of the art world.  However, despite a decades long struggle with modernism and with Abstract Expressionism gaining ground in New York, a parallel but distinct movement was stirring in New England.  The relationships that flourished between painters, sculptors, and photographers mid-century resulted in creative output that has shaped contemporary art in Boston into the twenty-first century.  One of the artists at the center of it all was John Brook. Brook's interest in and attention to the photographic medium connected him to fellow artists and forged lasting creative relationships, yet he was almost entirely forgotten at the time of his death in 2016.
Visionary Boston is an exhibition about artistic relationships, shared visions, and the fluid boundaries between artistic mediums.  Brook connected artists working in Boston—he brought them together, photographed them, and encouraged experimentation with the medium. Brook introduced Steven Trefonides to photography, a medium Trefonides mastered along with painting, leading to a prolific career in both.  Brook built his own lenses, and taught painter and sculptor Kahlil Gibran to do the same. Gibran's otherworldly figures in bronze, on canvas, and on paper reflect his own attempts to expand and alter vision, and his ability to master multiple mediums in order to do it.
The work of John Brook, Steven Trefonides, and Kahlil Gibran all grapple with our desire to see the unseen. The artistic experimentation among these artists fed into the mystical, imaginative, and otherworldly subject matter that permeates much of the work in this exhibition. Visionary Boston offers a closer look at the work of three artists and their contemporaries who were a part of defining the Boston art world mid-century, who worked fervently to translate their visions into something tangible, and whose works reflect their mutual influences—both historical and contemporary.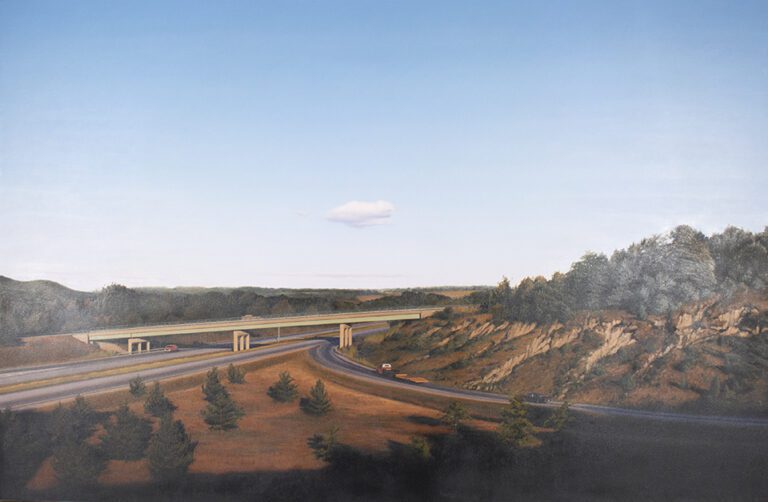 Recent Acquisitions to the Permanent Collection
February 18 - June 4, 2023
The Danforth's collection is organic, constantly growing to reflect contemporary, regional artists and the historical works that helped shape and inform artwork in the New England region.  Over the last three years, almost 200 works have been accessioned into the permanent collection.  A selection of these recent acquisitions will be on view this spring, spanning across different mediums and eras to showcase some of the amazing works that have been added.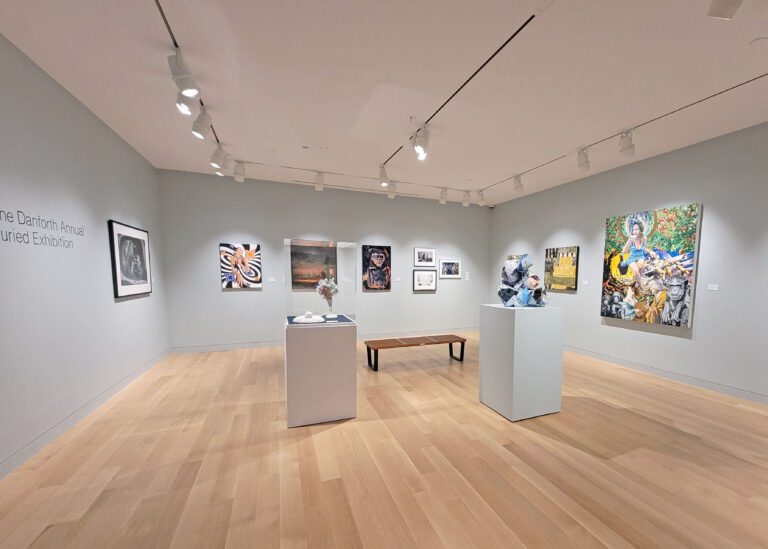 Danforth Annual Juried Exhibition
June 24 - September 17, 2024
The Danforth's Annual Juried Exhibition is back this summer!  Featuring some of the best artistic talent in New England in a showcase of diverse media and exceptional skills, emerging and established artists in all media are invited to submit work.  Submissions will open in late March and a prospectus with information on applying will be available in mid-February.  Check back often for updates!