M
u

se

u

m + Sc

h

ool Opp

o

r

t

uni

t

ies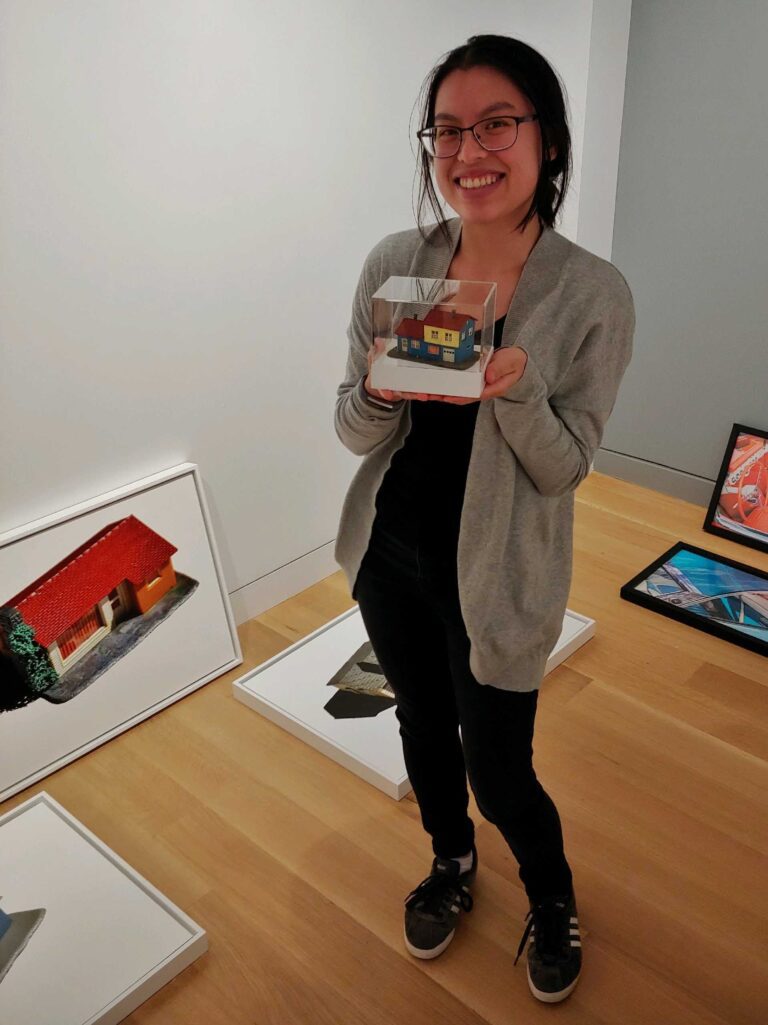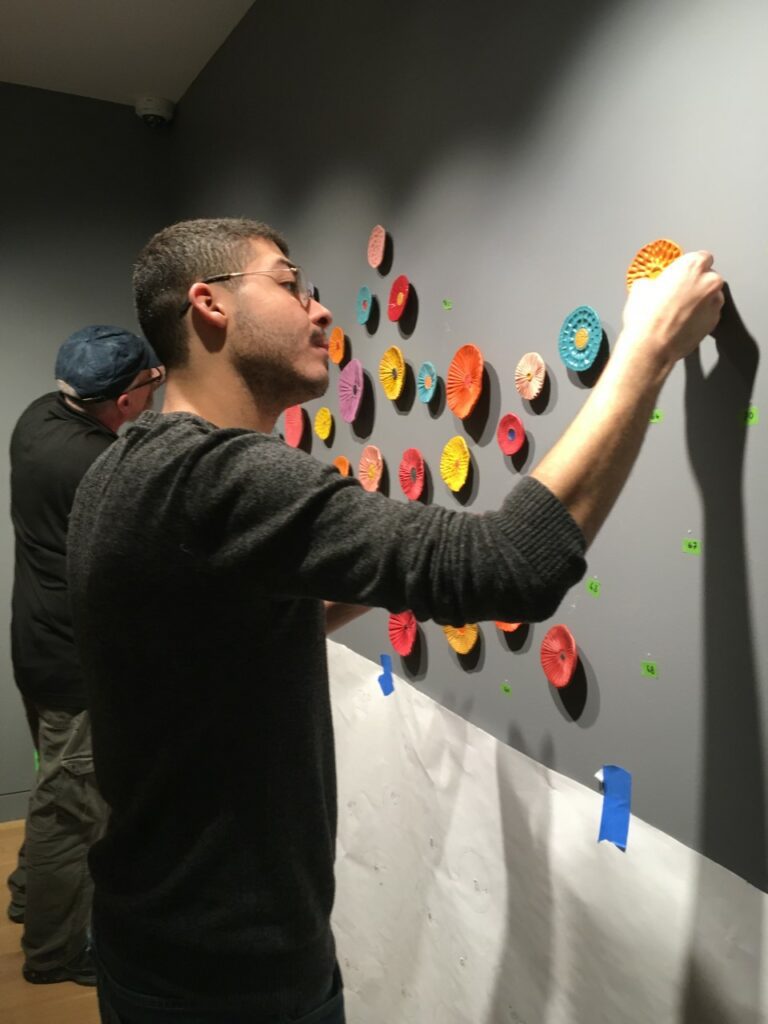 Inte
r

ns

h

ips and Fell

o

ws

h

ips
Internships and Fellowships at the Danforth Art Museum and School are limited to Framingham State University students, both undergraduate and graduate, who have an interest in the day-to-day activities of a small university art museum and art school. This can include art history, art, museum studies, education, or business students.
Positions will be posted by staff on a semester-by-semester basis depending on the current needs of each department. Students are encouraged to apply to an internship or fellowship that matches their interests, posted in the section below with a link to the FSU student job portal Handshake. Students will be expected to provide letter of interest, resume, and be available for an interview with the Staff who will be overseeing the position. Currently, internships are unpaid and for course credit only, pending discussion with the student's advisor.  Fellowships are paid positions, ten hours a week, at $15.00 an hour.
Museum Ambassador
The Danforth Art Museum is excited to offer Museum Ambassador positions for Framingham State University (FSU) students. Museum Ambassadors will provide a crucial service which advances our educational mission by conducting tours and providing educational programs for the general public (children, adults, and families).
The ideal candidate must demonstrate a genuine interest in art and be comfortable presenting dynamically to groups. A professional and positive attitude are essential. Museum Ambassadors provide a welcoming atmosphere with a sensitivity to our diverse community. Conversational Spanish and/or Portuguese skills will be considered an asset. Candidate should also demonstrate flexibility and willingness to learn and be willing to learn and follow a set of standards. Must be willing to commit to regular and weekend work.
This is a part-time, hourly position that reports to Katherine Tako-Girard, Learning & Engagement Coordinator. The position runs from October 1, 2023 to May 31, 2024 with potential for continued employment in successive academic semesters. The rate of pay is $15/hour and includes compensation for training in addition to service hours.
To apply, please find our listing on FSU's Handshake portal. Applications are open now until September 22, 2023.
Responsibilities and Duties:
Complete a comprehensive training including introductory reading, participatory activities, and observations of museum staff.
Attend 2-3 supplementary trainings each semester for temporary exhibitions.
Act as the Museum host by welcoming groups and assisting with general questions and issues, and sharing these with museum staff.
Welcome group participants and conduct tours.
Be knowledgeable about Museum programs, exhibits, and events in order to be an effective ambassador during tours.
Maintain visibility, friendliness, and approachability at Museum Welcome Desk. Circulate throughout Museum, maintaining visibility and a friendly demeanor.
Provide at least 4 private group tours each semester.
Twice a month, provide tours to drop in visitors on a Saturday: Highlights Tour or Temporary Exhibition Tour.
Minimum Qualifications:
Team player with a professional, positive attitude, and the ability to work effectively with people of diverse backgrounds.
Experience or education in art, art history, history, public speaking/communications, education/teaching can be helpful, although not required.
Excellent interpersonal communication skills.
Reliable and dependable.
Must be enthusiastic, cheerful, and willing to learn.
Must be interested in working with people, especially school age students and senior citizens.
Preferred Qualifications:
Background in one or more of the following areas: customer service, hospitality, storytelling, visual arts or STEAM.
Experience leading participatory experiences.
Fluency in (spoken) Spanish or Portuguese.
Current Opportunities
Summer Arts Program Manager (part-time)
Summer Arts at the Danforth Art School at Framingham State University is a dynamic and popular fine art program for children aged 5-18. Annually this program serves approximately 500 students in weekly classes that provide an elevated, immersive experience in fine art including in our on-site art museum. Students keep a portfolio and exhibit their work each Friday. Elementary level classes are thematic, middle school classes are focused on specific media and technique and high school level classes are designed to develop observational skills and self-expression.
The Summer Arts Program Manager at the Danforth Art School coordinates and facilitates the program. This position works closely with the art school director to develop themes each year, creating class descriptions for all levels, creating content on the website for registration and overseeing brochure and other collateral development. This position oversees morning curbside drop off procedures and lunch period including Creative Challenge Period activities.  The Summer Arts Program Manager works closely with faculty and Danforth Assistants (teen leaders) to ensure programmatic and pedagogical goals are being met. This position coordinates with art school and museum staff, university staff and other entities as needed to ensure all features of the program function smoothly.
The Summer Arts Program Manager is responsible for daily operations of the program from approximately 8am-2pm, Monday-Friday during the nine-week summer session, and working according to an agreed upon, flexible schedule for the remaining weeks of the year, approximately 10-15 hours per week.
EXAMPLES OF SPECIFIC DUTIES AND RESPONSIBILITIES:
Create programming including themes, class descriptions, daily schedule, pricing structure, and collaborative features for all K-8 and high school classes
Schedule and execute planning meetings with various university and community entities and Danforth staff in early autumn of each year
Review supply and equipment needs; work with Art School Manager to order supplies in a timely fashion
Collaborate with Danforth Art Museum Director/Curator and Collections Manager to familiarize yourself with exhibitions and museum events
Work with Art School Director, Art School Manager and Marketing Coordinator to decide on strategies for marketing and advertising
Work with Marketing Coordinator to oversee all marketing materials and signage required for interior and exterior operations
Create master schedule for faculty for Summer Arts and manage changes as needed
Assist Learning & Engagement Coordinator and Art School Director with placement and training of Danforth Assistants
Plan and facilitate faculty orientation prior to Summer Arts
Work with Art School Manager to oversee communications for families, staff and other users; assist in student management when issues arise
Work with Art School Director to conduct weekly analysis of registrations and revenue throughout the spring and manage marketing accordingly
Oversee daily operations during the program including curbside student drop-off, lunch period, and Creative Challenge Period
Oversee weekly student tours at museum given by Danforth Assistants
Plan and manage a thorough review of all elements of the program each September; create structure to implement changes as necessary
Accountable for ensuring that affirmative action, equal opportunity, and diversity are integrally tied to all actions and decisions in areas of responsibility.
WORKING CONDITIONS:
Must be able to work outside daily during summer program
MINIMUM QUALIFICATIONS:
Bachelor's degree in art, education or related field
Experience teaching or working with youth in a leadership role
Experience in developing art curriculum or program planning
Evidence of consistent reliability and punctuality
An ability to adapt and respond to multiple tasks
An ability to set schedules
Some computer and photography skills a plus
Must be able to work independently and proactively
Must be willing to support the goals and objectives of the program
PREFERRED QUALIFICATIONS:
Experience working with children in an arts educational setting
This is a part-time non-benefited, contract position, not to exceed 18 hours per week.  The pay rate is $25 per hour.
Framingham State University conducts criminal history and sexual offender record checks on recommended finalists prior to final employment for all positions. Framingham State University is an equal opportunity employer. Members of underrepresented or minoritized groups, women, veterans, persons with disabilities, and all persons committed to equity, diversity, and inclusive excellence are strongly encouraged to apply.
Click here to apply.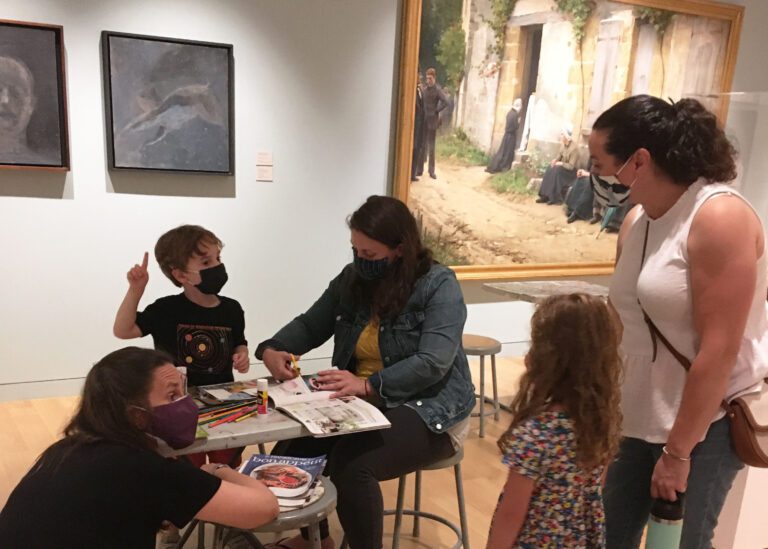 Volunteers help make our programs run!
Thank you for your interest in volunteering at the Danforth! Right now we are identifying more ways for you to volunteer. Check here often as we will be posting opportunities as they arise.
Donate to the Danforth — Your support helps fund exhibitions, programs and scholarships.