March 26 - June 5, 2022
March 26 - June 5, 2022

Suzanne Hodes: The Engaged Image

Suzanne Hodes occupies a unique place in contemporary art in New England.  She came of age in the company of artists in Boston who were known for vibrant color, wild brushstrokes, and deep emotional connections inspired by German Expressionism.  Yet, Hodes also identifies as a New York artist, heavily engaged with the movement, sights, and sounds of the urban environment. Her mastery of figural abstraction and commitment to family and her journey as an artist, along with an engaged and attentive eye to global politics, is evident throughout this exhibition.

The Engaged Image traces six decades of paintings and drawings by an artist who cuts beneath the surface of her subject matter to create deeply personal and political works, exploring both the darkness and light in the world.

The exhibition opens to the public on March 26.  Join the Danforth and the artist for a reception on Saturday, April 30, from 3:00-5:00.  Open to the public, advance registration required, click here to register.

Click here for exhibition press!
---
Gallery:
Weinberg Family Gallery; Litowitz Family Gallery
Dates:
March 26 - June 5, 2022
Participating artists:
Suzanne Hodes
Suzanne Hodes
Approaching the City/Orange Sky , 2006, Oil on canvas

Suzanne Hodes
Mother's World , 1994, Oil and mixed media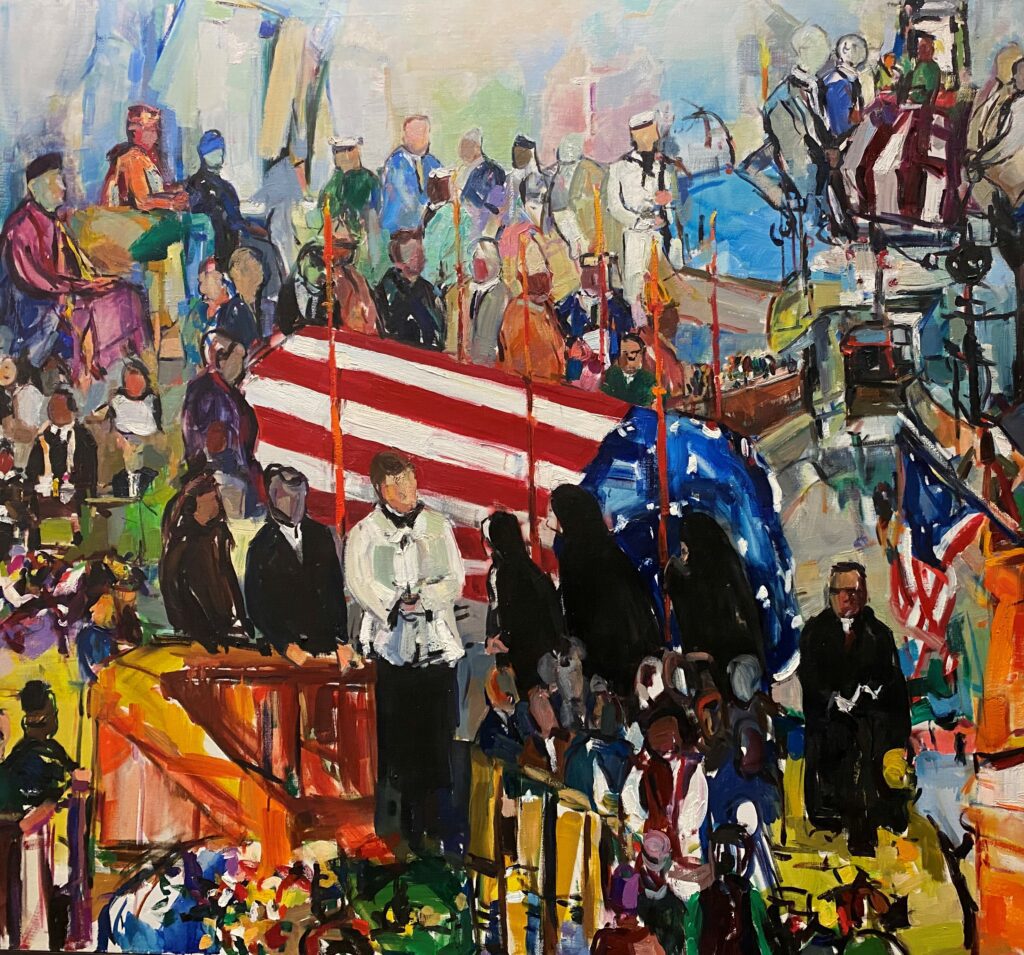 Suzanne Hodes
American Rituals Series #2
, 1969, Oil on canvas
On Loan from Emmanuel College, Boston, MA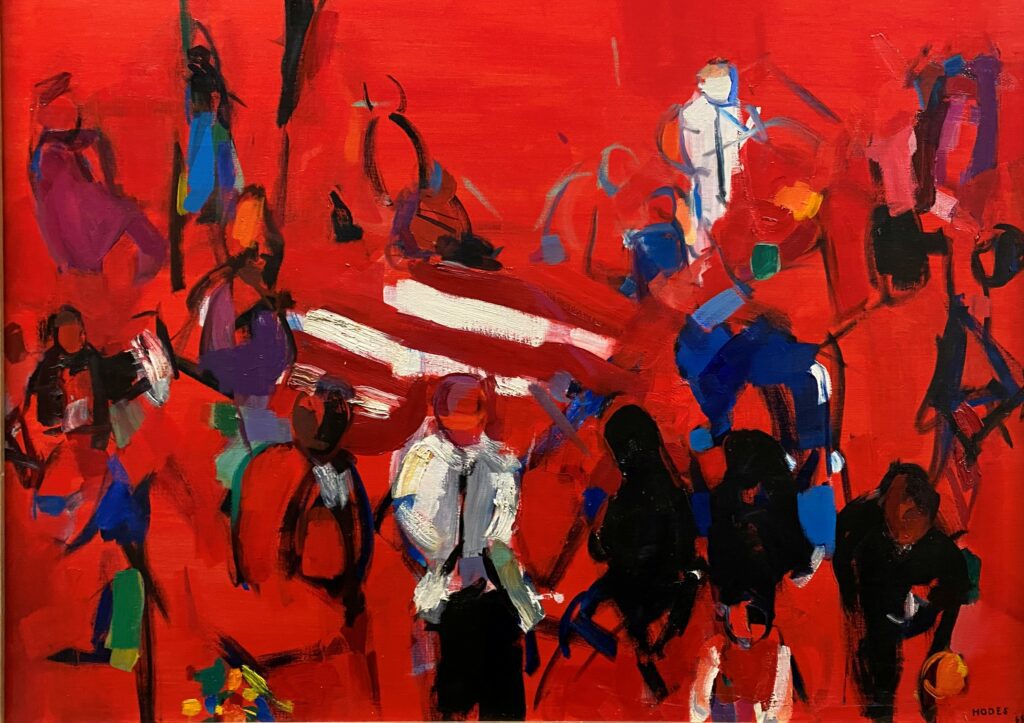 Suzanne Hodes
American Rituals Series #5
, 1969, Oil on canvas
On Loan from Emmanuel College, Boston, MA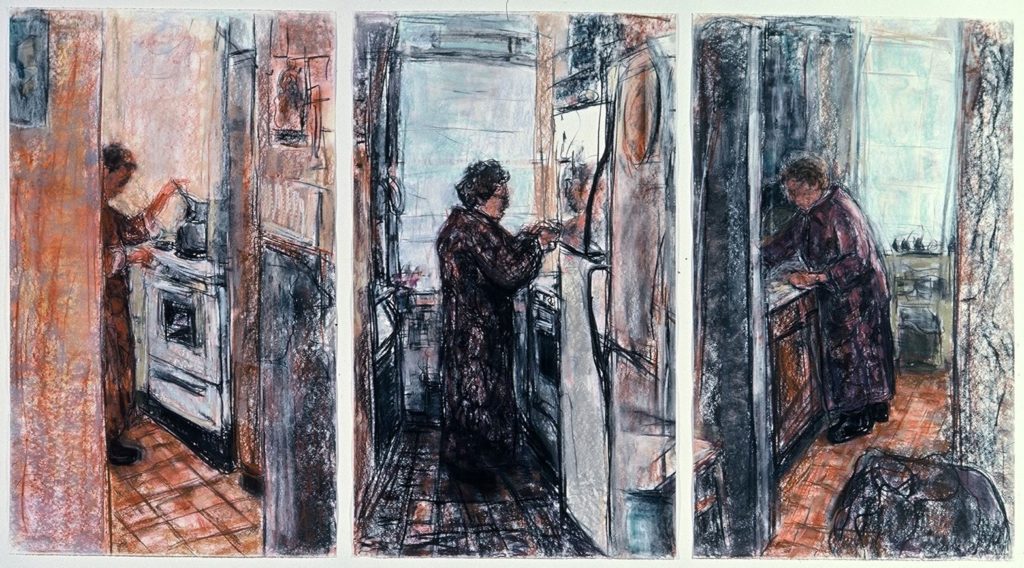 Suzanne Hodes
Mother Three Times
, 1989, Charcoal, conte, and pastel and paper
Gift of the Artist, 2013.105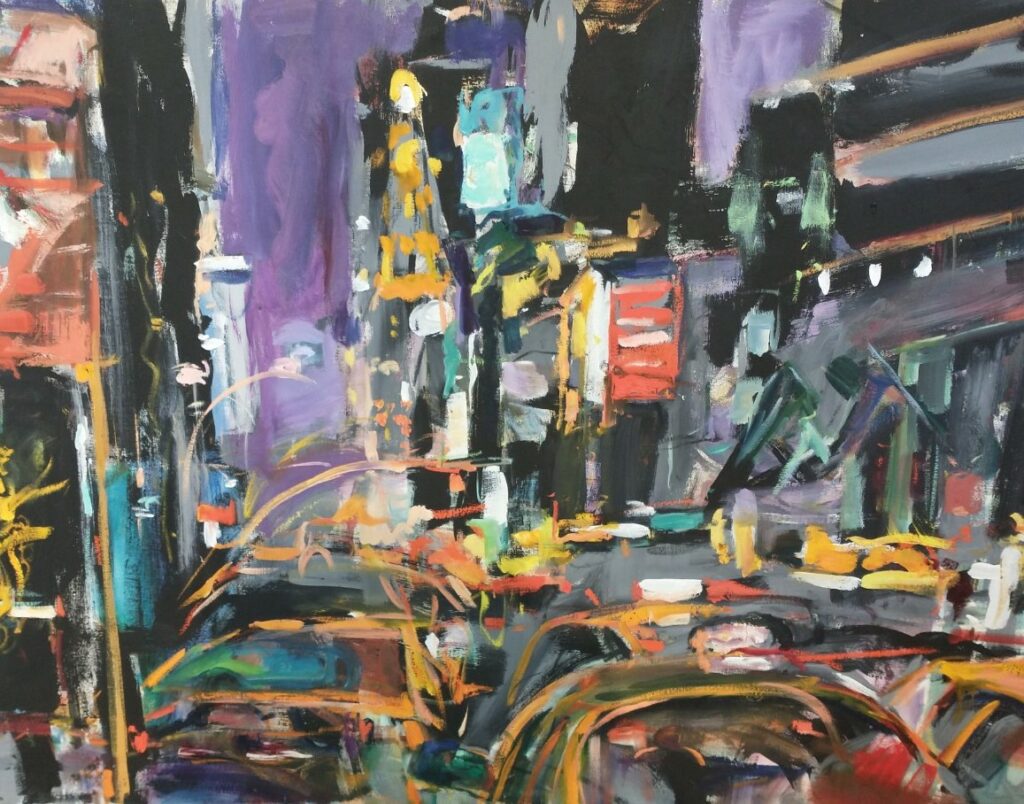 Suzanne Hodes
Night Rhythms #2 , 2004, Oil on canvas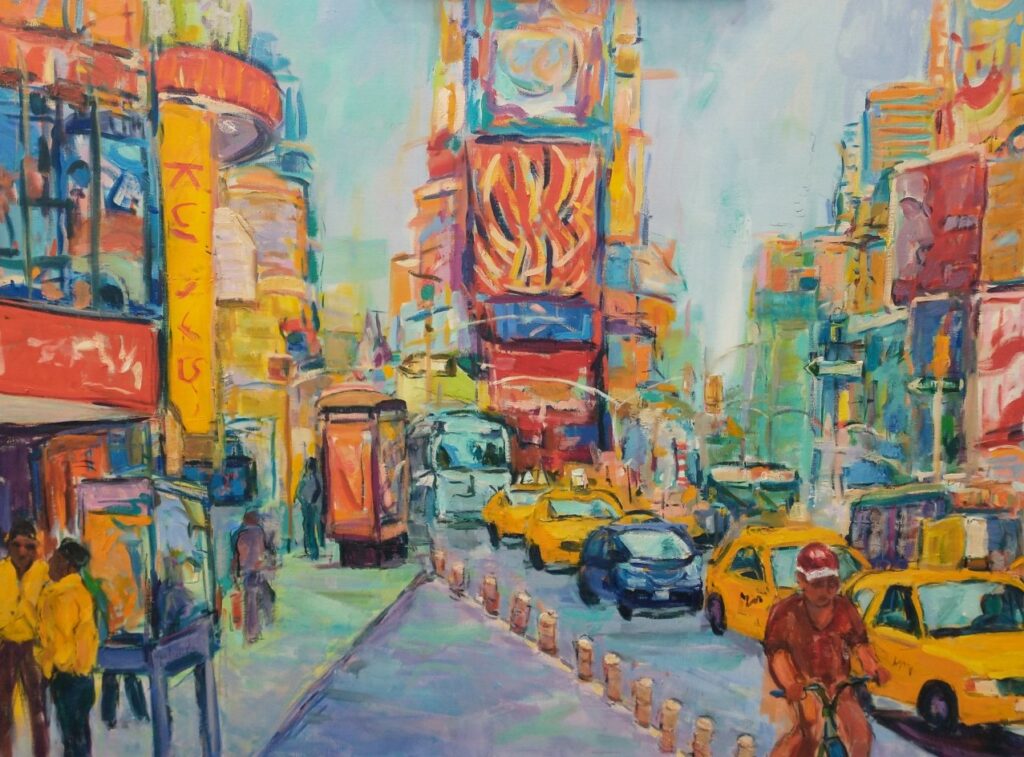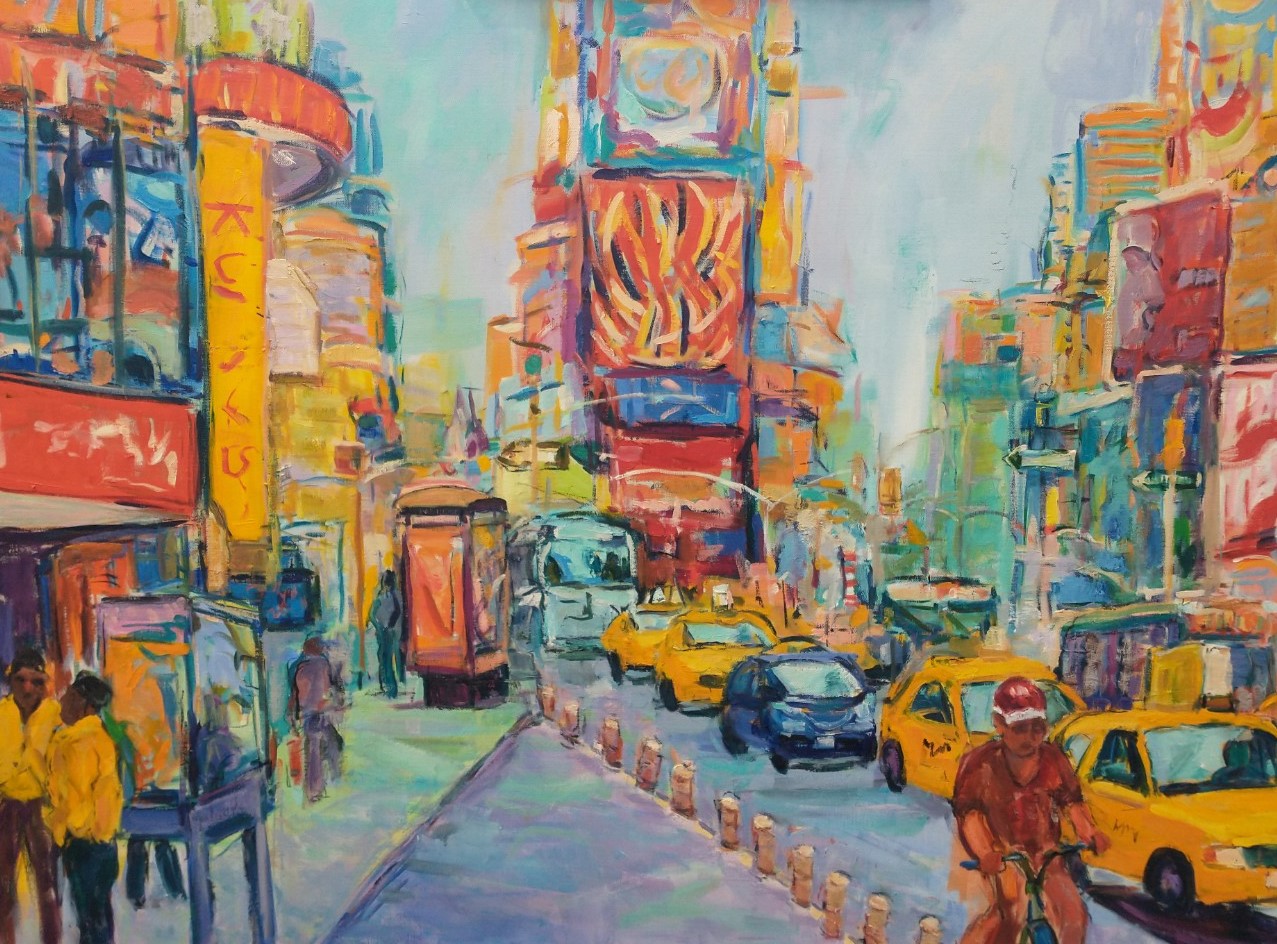 Suzanne Hodes
Times Square Rhythms , 2011, Oil on canvas

Suzanne Hodes
Up and Down the Mall
, n.d., Oil on canvas
On loan from the deCordova Corporate Loan Program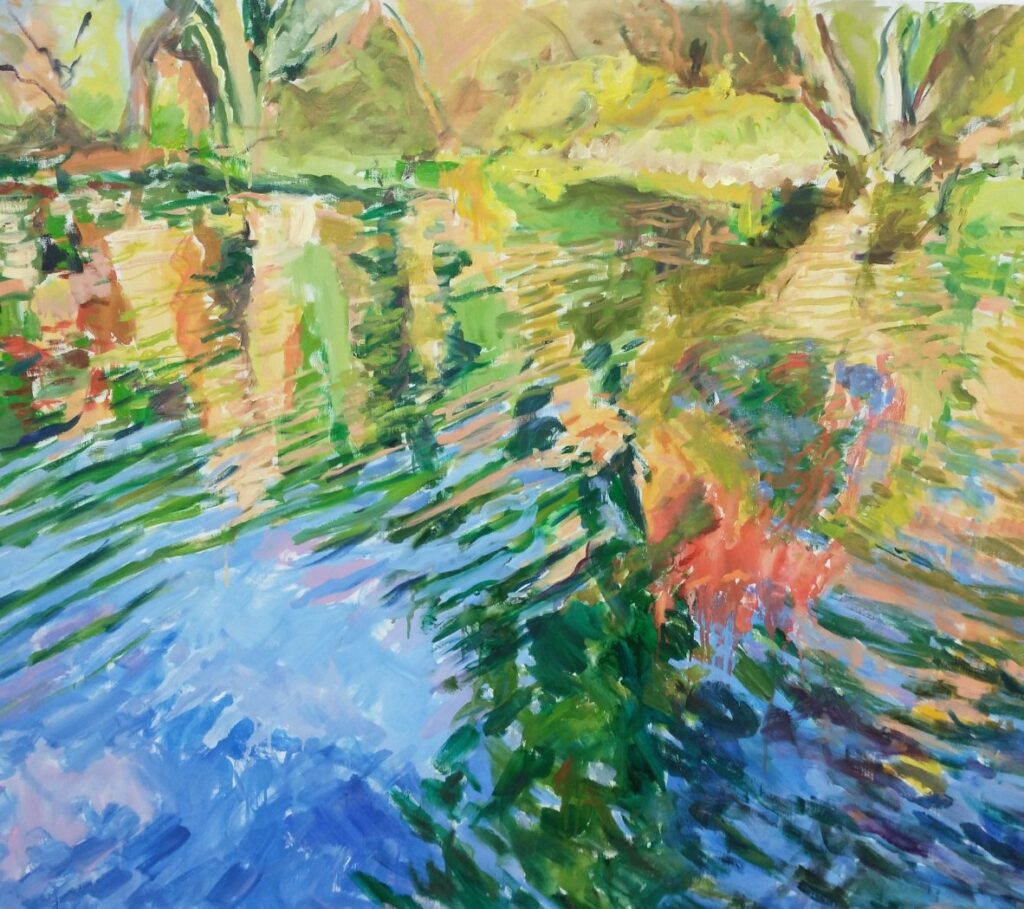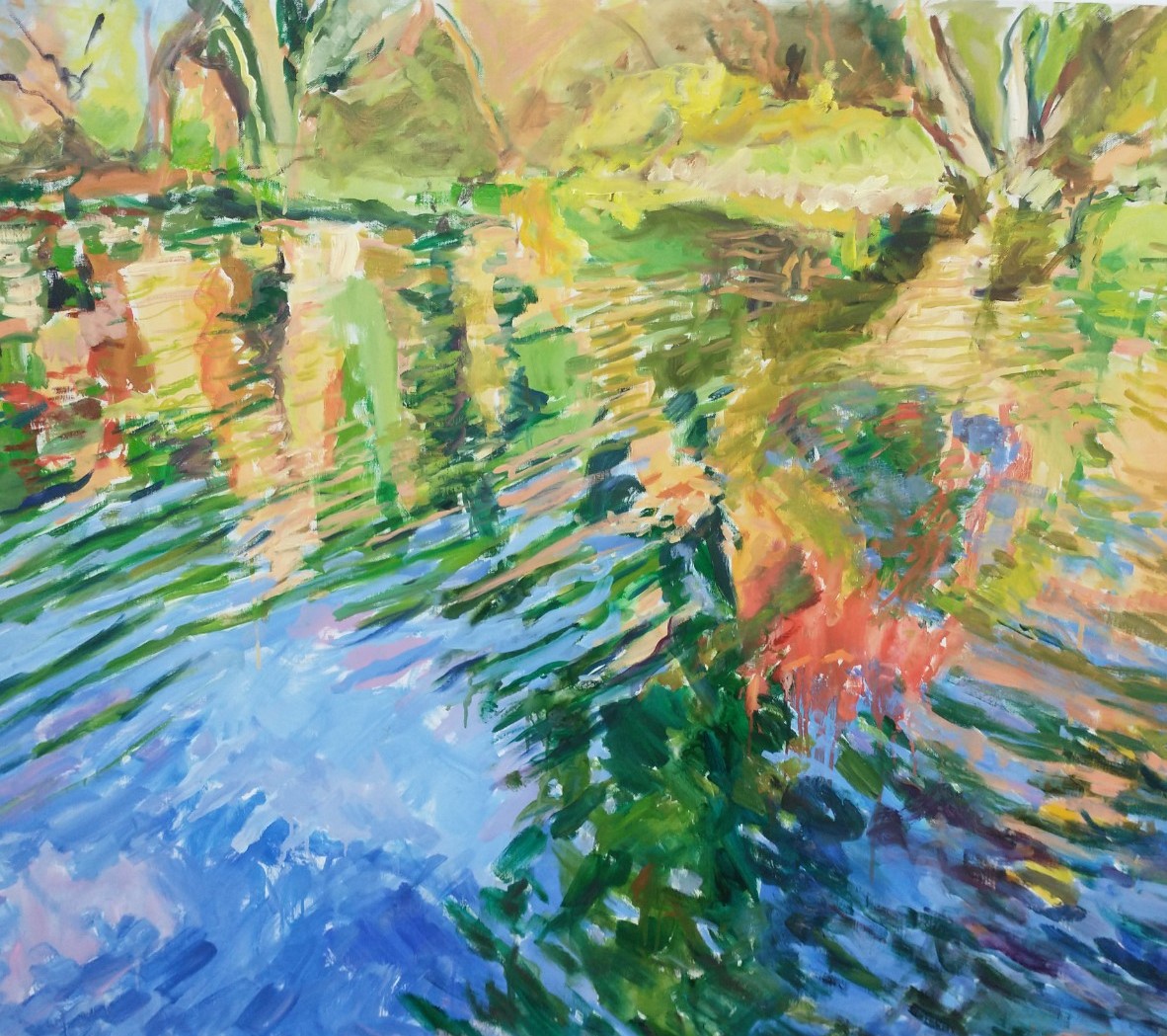 Suzanne Hodes
Water Moving , 2020, Oil on canvas

"I can't always find the paintings I want to look at, so I have to create them." Suzanne Hodes