Teen art classes currently enrolling for:
Summer Arts
July 8-Aug. 2, 2019
Weeklong, half-day or full-day sessions for High School students in Grades 9-12. Summer Arts Teens classes are for all high school students who wish to explore art concepts, materials, and techniques in a focused art school environment, and for those who are developing their college application portfolios.
Our three-hour classes allow for concentrated study, and are taught by working artists and college instructors. In these high-quality enrichment courses, students will create works that demonstrate their technical skill as well as their creativity. We offer a flexible schedule for half-day classes or full-day immersion, and have added a Fashion Design component and a Portfolio Review class to the schedule with the benefit of access to the Framingham State University Art Department faculty.
9 a.m. – 12 p.m. morning classes
12:30 – 1:30 p.m. full day immersion experiences
1:30 – 4:30 p.m. afternoon classes
We want to help you choose the right teen class.
Early bird discounts are offered through April 30, 2019.
*Full day immersion packages—Sign up for a full day session from 9 a.m. –4:30 p.m. for a total cost of $500.
Session number + Dates
Instructor(s)
Grade level + Class name
Price
Register
Summer Arts Teens FAQ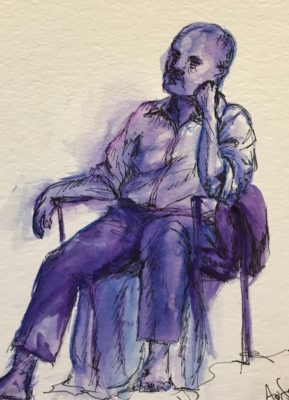 What is full day immersion for Summer Arts Teens?
We developed the Full Day Immersion Program in order to provide an enhanced and more comprehensive experience for teens. Our high school students choosing full day immersion will have the opportunity to work on their own in the studio after lunch, continuing projects from morning or afternoon classes. In addition, they will take advantage of learning directly from professionals working in various fields related to art during our after lunch careers-in-art talks. We have many art world professionals such as painters, photographers, children's book illustrators, museum professionals, architects and a Project Runway participant, who is a graduate of Framingham State University's well-known Fashion Design department, Nathalia JMag. The full-day participants will also have the advantage of a private tour of the museum designed specifically for them.
Will we need to buy supplies?
Probably. We have included a list of suggested materials along with the class descriptions. Please call us if you need help figuring out what to buy. 508.215.5116
My child is going into eighth grade but he is really good at art. Can he take a High School class?
We encourage students to take classes with their direct peers. While artistic skills may be advanced, the social atmosphere in our classes is important to the overall learning environment. In this case, the age difference would likely create an uncomfortable experience for both your child and the older students in the class.
Stay connected! Sign up to receive emails with important news about the Danforth.