Op
t

i

o

ns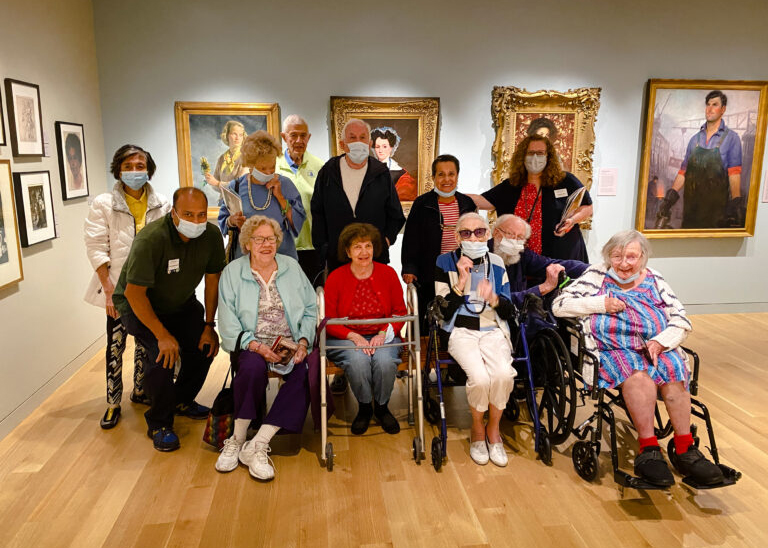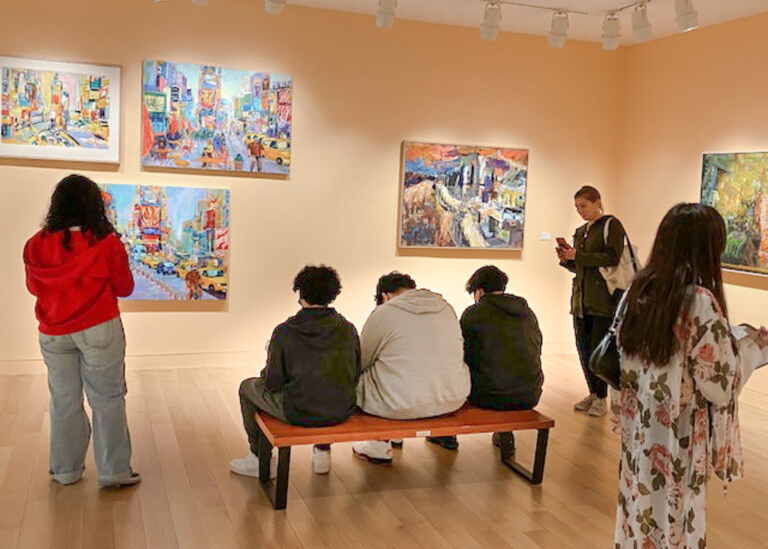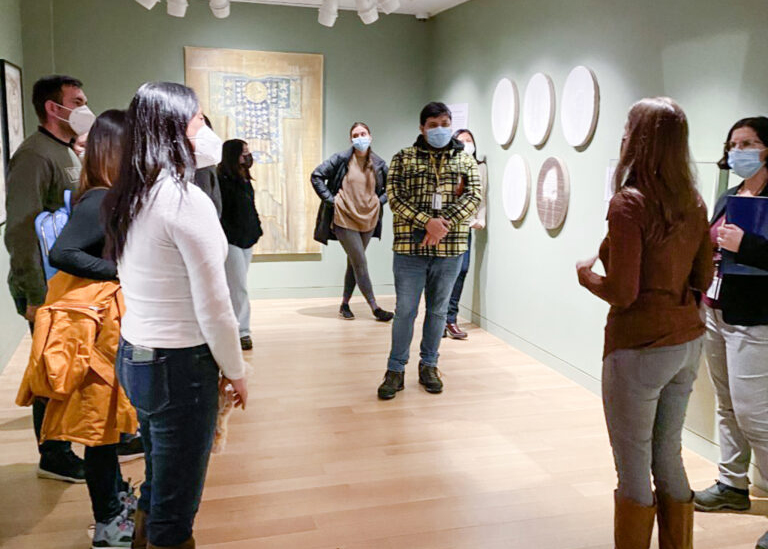 We welcome groups from Framingham State University and beyond to schedule visits to the museum and experience art throughout the year.
Please complete the request form a month before your intended visit so that we may be in touch about how the Danforth might support your visit and ensure that our spaces are available for the time you have in mind. Upon review, a Danforth staff member will approve your request via email. We will confirm the date and time of your group visit with an invoice. Please remit payment for your group visit upon receipt of the invoice.
Please note that group visits are self-guided unless otherwise arranged. A guided tour is led by trained Danforth staff.
We ask that you schedule your visit during museum open hours:
Tuesday-Sunday,
Noon – 5 pm
Please contact Mary Erickson with questions about group visits: merickson@framingham.edu or 508.215.5118
Adults: $7.00
Seniors (65+) + FSU Alum: $6.00
Framingham residents: $6.00
Group visits are FREE for:
FSU students, faculty + staff
Adult Guided Tour Fees
Guided Tour for Adults (up to 25 people)
Approximately 45 minutes
$12 per person
$7 per person for Museum members.
Guided Tour + Studio Use for Adults (up to 20 people)
This combination is perfect for teacher meetings or professional development days.
$12 per person
$7 per person for members
Plus $50 for one hour of art studio use
A 45-minute tour and an hour in one of the Danforth Art School studios for a debriefing or meeting; the Art School is on the third floor. This tour does not permit art making, however you are welcome to enjoy refreshments as part of your meeting.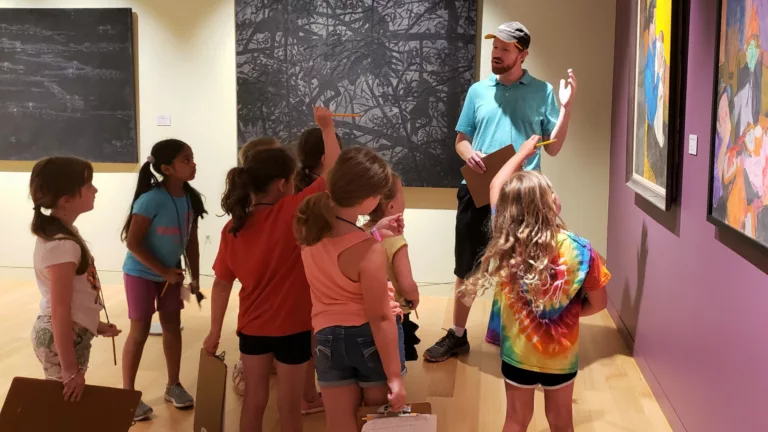 Guided Tour + Art Activity
Guided Tour + Art Activity for Adults (up to 15 people)
$400 flat fee
A 45-minute tour and an hour of art making in a third floor studio with one of the Art School instructors. The Art School staff will be happy to work with you to design an art activity suitable for your group–complete with all necessary art materials.
Guided Tour + Art Activity for Children (up to 15 children)
$300 flat fee for up to 15 children
A 20-minute tour followed by an hour-long, age-appropriate art activity; includes instructor, planned art activity, and art supplies. Suitable for school-aged children. Art activity will be predesigned to align with works in the permanent collection and will provide a high quality visual art experience. Please note: activities may fulfill scout badge requirements, but we cannot design projects specific to them.
Donate to the Danforth — Your support helps fund exhibitions, programs and scholarships.