we h
a

ve t

h

e

an

swe

r

s
Museum Admission
Adults: $7.00
Seniors (65+): $6.00
Framingham residents (with ID): $6.00
Students (High school + college (with ID): $5.00
Museum closed
Tuesday — Friday
10:00am — 5:00pm
We are located at 14 Vernon Street, in the Jonathan Maynard building. We are the large brick building overlooking the town center common. There is ample free parking in the lot to the rear of the building. Please take the elevator in the lobby to floor 3.
Danforth Art School is generally open during class hours which varies by session. School staff are often assisting students and teachers so may not be able to answer your call, but we will be sure to respond as soon as possible. If you would like, please call to make an appointment: 508.215.5116. The school will be closed for the following upcoming holidays:
Monday, April 15 Patriot's Day
Saturday, May 25 Memorial Day weekend
Monday, May 27 Memorial Day
Thursday, July 4 – Friday, July 5
Do you prorate or offer refunds?
Danforth Art reserves the right to cancel any class, to change instructors, or to reschedule individual classes as needed. We are unable to offer make-up classes if students are absent. Full refunds will be made if a class is canceled by Danforth Art.
Students wishing to cancel a registration must contact the school. Refunds will be given as follows: if the cancellation occurs after the first class, we will refund 80% of tuition cost; after the second class we will refund 60% of the tuition cost; after the third class, there is no refund. Exceptions to this policy can be made only in the event of an emergency. Class tuition is not prorated due to student absence. In the event of inclement weather, cancellations will be posted on our website and phone by 8am.
Danforth art school provides all supplies for children's classes. We also provide supplies for beginning level adult classes for the first meeting. Supplies suggested for all other classes will be provided on the class description page.
I don't see my question here, what should I do?
Can I register for morning or afternoon classes only?
Our 2019 Summer Arts program for Grades K-8 is full-day only. For Grades 9-12, we offer half-day classes, and a full day immersion program which is discounted.
Do you offer extended hours?
Yes, we offer both an Extended Day Morning Session from 8-9 am (Monday-Friday), and an Extended Day Afternoon Session from 4:30-6 pm (Monday- Thursday only). Registration is required for Extended Day and additional fees apply. Children may be registered for Extended Morning ($40/week), Extended Afternoon ($50/week), or for individual sessions as space allows.
What is your class size and student-to-instructor ratio?
Classes have a maximum class size of 12 students per one instructor. In addition to one experienced instructor, each grade K-8 class also has at least one high school or college level assistant in the studio. High School classes have a maximum of 12 students per one instructor.
Yes! We are pleased to offer a discounted Early Bird rate of up to $50 per class, available for a limited time until Monday, April 30, 2019. A Multi-Week Discount is also available for all Grade K-8 classes. Register your child(ren) for more than one week of Summer Arts and you'll pay the listed price for each registration for the first full week, and receive 10% off each registration for each additional full week. There is no additional discount applied during the week of July 1-3 or to Extended Day sessions. The Multi-Week discount applies to the regular rate and to the Early Bird rate. This year, we have added a Full Day Immersion discount for High School classes! This is applicable to both the regular and early bird pricing.
We registered for a class, but now we can't come. Can we get a refund?
We understand this happens sometimes. Please call the school as soon as possible if you need to cancel a registration. Cancellations received at least 3 weeks prior to start date will receive a full refund. Cancellations received less than 2 weeks prior to start date will be refunded less a 10% cancellation fee per class. No refund will be issued after class start date except in the case of emergencies.
What is the procedure for drop-off and pick-up for Summer Arts?
We offer convenient, supervised curbside drop-off and pick-up at the school. Each family will be given a placard to display on their dashboard for use during pick-up. Watch for an email with specific instructions, and please follow signs regarding drop-off and pick-up lanes and traffic patterns. Guardians/caregivers are welcome to accompany their children into the building at any time. Curbside and walk-in drop-off is from 8:45 am to 9am, Monday through Friday. *Please be aware we will not be able to accept students before 8:45 unless they are registered for extended day.
For afternoon only High School students: There is no supervised curbside drop off for afternoon classes. Students may be dropped off from 1:15-1:30 pm, Monday through Friday.
For all students: Pick up is from 4:30 pm to 4:45 pm Monday through Thursday only. On Friday, starting at 4:15 pm, families are invited to view the week's creations on exhibit and pick up their children's portfolio of artwork. There is no curbside pickup on Fridays.
There is no curbside pick-up for students enrolled in Extended Afternoon sessions.
Can someone else pick up my child on some days?
Sure. Please make sure to list all adults who are authorized to pick up children during registration. For the safety of your child, if a different adult must pick up your child, please call the School Office to provide us with their information. Please remind the adult who is picking up your child that they will be required to provide a photo ID.
Yes! This year for Summer Arts, we ask the question "What's the Story?" exploring the relationship between stories and images. Students in Grades K-5 will be inspired by weekly story categories such as It's a Mystery, Intergalactic, and Amazing People. Instructors will use the illustrations and ideas from the stories to lead projects which will allow individual expression for each child. Through painting, drawing, collage, printmaking and sculpture, students will learn about scale, color, value, shape, texture and line- the foundations of art- and will go home with a portfolio of amazing artwork. Students in Grades 6-8 will enjoy classes designed around specific artistic materials and methods, developing skills and concepts- and will also go home with an impressive portfolio. Our High School classes allow for concentrated study as well as portfolio development and are taught by working artists and college instructors.
Do you provide lunch or snacks?
No, students need to bring their own, nut-free lunches. Supervised lunch takes place from 12:00pm to 12:30 pm. Each morning and afternoon class will have a short snack and stretch break. Please pack two healthy snacks and a water bottle labeled with the student's full name. Tip: make sure your child knows which food to save for lunch and what to eat as a snack! All students are asked not to bring snacks or lunches that, to the extent verifiable, contain nuts, tree nuts, or products containing those ingredients. However, we do not inspect people's belongings, and cannot guarantee that all participants will comply. Please alert the school office if your child has a serious allergy.
My child has special needs. How do I make sure those are addressed at Summer Arts?
We ask all parents to let us know anything about your child that will help us accommodate his/her learning needs. Please contact the School Administrator, Noelle Fournier, at 508-215-5115 or nfournier1@framingham.edu to discuss any special circumstances your child may have. We will do our best to accommodate them.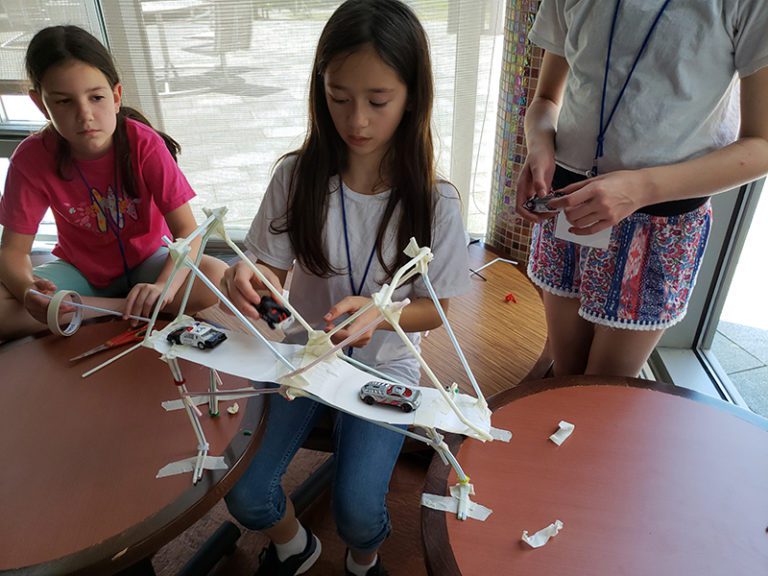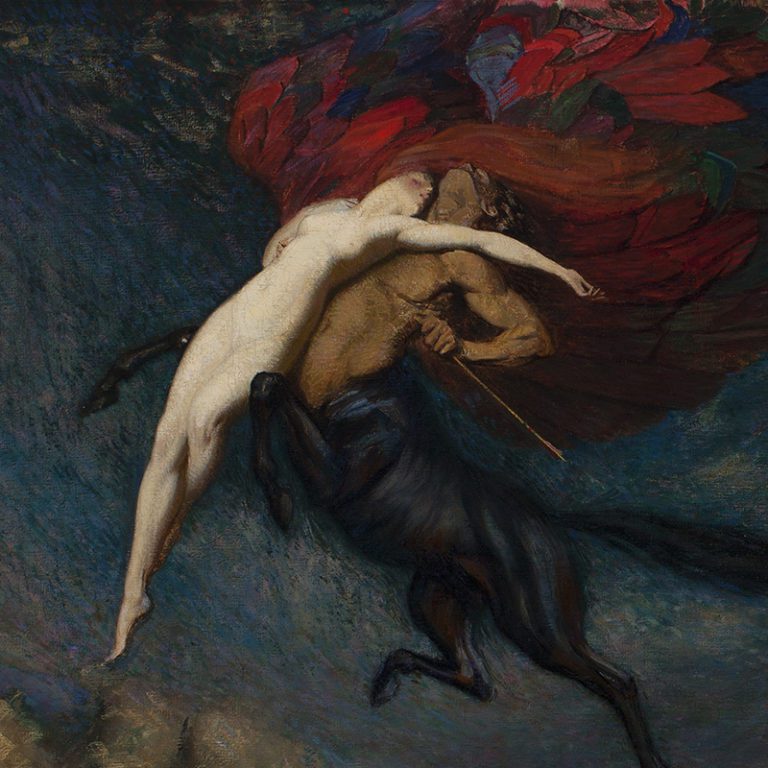 What is full day immersion for Summer Arts Teens?
We developed the Full Day Immersion Program in order to provide an enhanced and more comprehensive experience for teens. Our high school students choosing full day immersion will have the opportunity to work on their own in the studio after lunch, continuing projects from morning or afternoon classes. In addition, they will take advantage of learning directly from professionals working in various fields related to art during our after lunch careers-in-art talks. We have many art world professionals such as painters, photographers, children's book illustrators, museum professionals, architects and a Project Runway participant, who is a graduate of Framingham State University's well-known Fashion Design department, Nathalia JMag. The full-day participants will also have the advantage of a private tour of the museum designed specifically for them.
Will we need to buy supplies?
Probably. We have included a list of suggested materials along with the class descriptions. Please call us if you need help figuring out what to buy. 508.215.5116
My child is going into eighth grade but he is really good at art. Can he take a High School class?
We encourage students to take classes with their direct peers. While artistic skills may be advanced, the social atmosphere in our classes is important to the overall learning environment. In this case, the age difference would likely create an uncomfortable experience for both your child and the older students in the class.
School Vacation Weeks FAQs
What are the program hours?
Vacation week workshops run from 9am-4pm for two days; either Tuesday and Wednesday or Thursday and Friday. You may add extended morning (8-9am)or afternoon (4-6pm) hours for an additional fee.
What is your drop off and pick up procedure for Vacation Week Workshops?
Danforth Art School is located at 14 Vernon Street, and accessed through the parking lot off of Grove Street. The school is entered through the lobby at the rear of the building; take the elevator to the third floor. We will have studio assignments for each grade level on the third floor, where you will be greeted. When dropping off your child, please help them to put coats and bags in the bin in their studios and to find their name tag. Please be aware that if you need to drop off your child prior to 8:45, you will need to purchase the AM Extended Day class in addition to the workshop, if you need to pick up your child after 4:00, you will need to purchase the PM Extended Day class. For AM and PM Extended Day, please go directly to room 315 located directly off the elevator on the third floor.
What is your food policy?
The School Vacation Week Workshop schedule includes daily supervised breaks for morning and afternoon snacks, and for lunch. Students are expected to bring their own, nut-free lunches, healthy snacks, and a water bottle. Refrigeration is not available. All items should be labeled with the student's full name. Please make sure your child knows which food should be eaten at snack time and lunch time. Danforth Art School is not a nut-free facility; however, students are asked not to bring snacks or lunches that, to the extent verifiable, contain nuts, tree nuts, or products containing those ingredients. We do not inspect people's belongings, and cannot guarantee that all participants will comply. Please alert the school office if your child has a serious allergy or other medical concerns.
Should my child bring a smock for class?
Typically, children do get messy during art classes. We suggest dressing them accordingly or sending a smock to be safe.