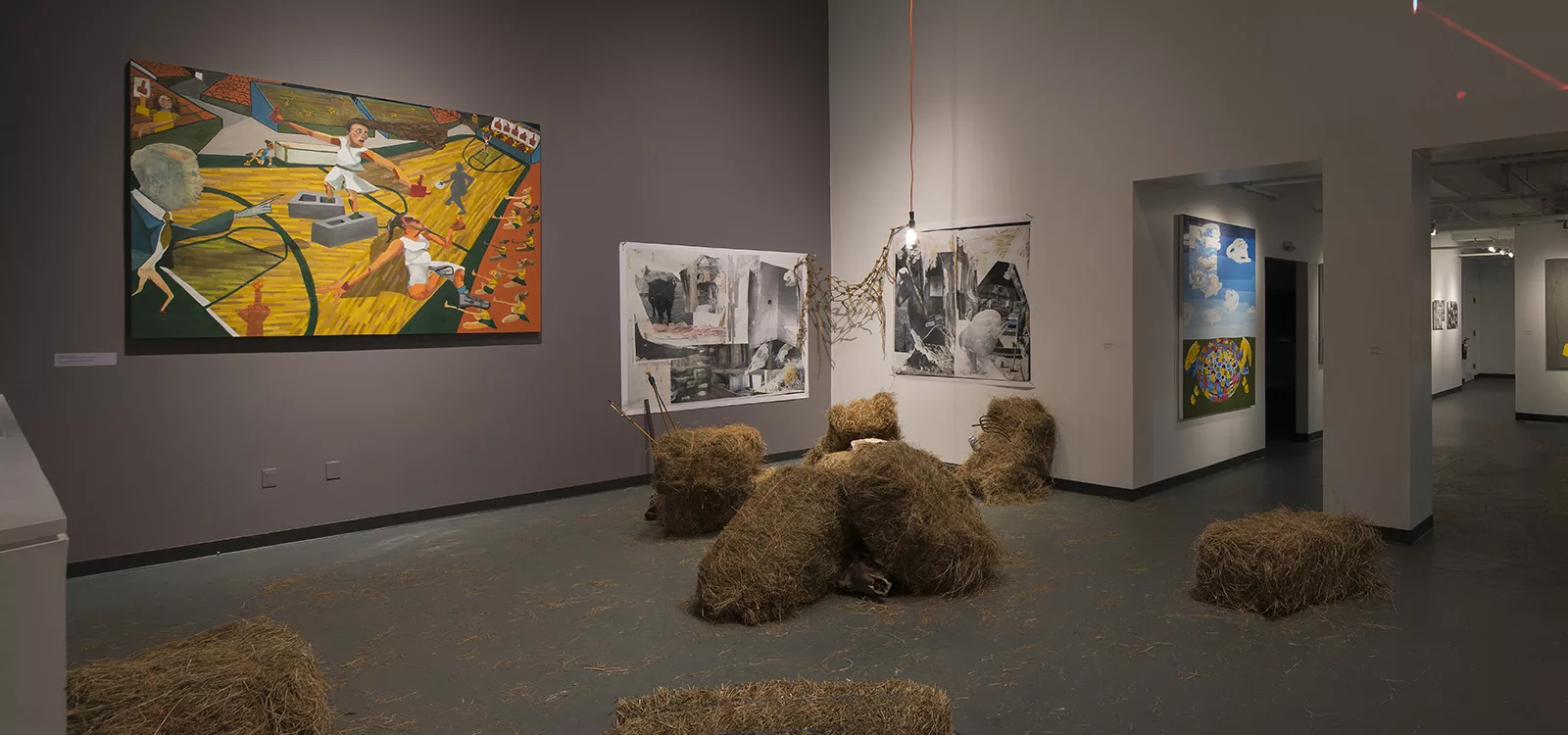 Saturday, May 20,  2-3 p.m
Community Conversations through Art
Community Conversations through Art is a new three-part series where diverse artists are invited into the Museum to share selected pieces of their work with the audience as they talk about their art and process, and their involvement in their community. With time for questions at the end, guests will have the opportunity to have real conversations with the artists in an informal setting. 
Part 1 — Katie Lee Mansfield, she/her/they/them
Katie is an artist, educator and activist. Lucky for Framingham, she teaches art at Framingham High; lucky for the Danforth, she is on the faculty of the Danforth Art School as well. Katie grew up on a small family farm in Connecticut. In her own words, "Our town was rural, we were poor, I was queer and it was difficult." She has two MFA degrees: one from the University of Connecticut, focusing on photography and sculpture, and the other from The School of the Museum of Fine Arts at Tufts University, focusing on Installation and Performance Art. 
Katie is a conceptual artist who works across many disciplines. The majority of her work is rooted in complex conversations surrounding issues of class, queer identity, mental illness, and rural American culture.
Katie has received many grants and awards that have allowed her to follow her passion and finish projects such as: American Archetypal Cowboy Culture in Japan, Considering Queerness within Rural Recreation: The International Gay Rodeo. In 2018 she curated Strength in Numbers, a four-women feminist show at the Museum of Fine Arts, Boston, highlighting various institutionalized and cultural labor inequalities. 
Most recently, she was awarded a 2023 Massachusetts Artist Recovery Grant to support her continued work around American rural experiences.
Above Image: Farm Feed, 2018, Installation: archival digital prints, hay, rope, light, arrows, cow skulls, beer can. Media Arts Gallery, Emerson College.
Register Here
---
The story behind
Community Conversations through Art
In its galleries and classrooms, the Danforth inspires and engages through art. Beyond Our Walls—our virtual gallery which highlights artists from Framingham and its surrounding towns — increases these opportunities to inspire and engage. Meeting local artists in person takes this a step further; we feel art is a meaningful way to connect with people we may not otherwise know from our community.
All talks are Saturdays from 2-3 p.m. Talks are free with paid admission to museum. Museum members, as always, are free!
Part 1, May 20 — Katie Lee Mansfield
Part 2, June 17 — Svetlana Burinskaya
Part 3, July 22 — Ileana Doble Hernandez
Community Conversations through Art is sponsored by a grant from the Mass Cultural Council.