S
o

undt

r

ack for

a

n Ex

h

ibiti

o

n
The Danforth Art Museum is pleased to collaborate with composer Patrick Greeley on the creation of original compositions inspired by our spring exhibitions.  Patrick is interested in how music adds a companion narrative to the art on the walls and how the experience of the artist and the composer come together.  Using works currently on view at the Danforth, Patrick created short compositions perfectly tailored to his encounters with the paintings.  He has created five pieces in response to Lori Schouela's Suspended Landscapes.
In his words, "I approached the music with the same wonder that I felt from looking at the exhibit. Each painting portrays a surreal and dreamlike dimension with a familiarity that feels slightly tethered to our shared reality. In turn, each musical piece is rooted in our world with recognizable instrumentation, but evokes a grandeur that feels unearthly and unknown. It carries the audience on a journey through the spiraling cities, down the plunging waterfalls, and over the looming mountains so beautifully captured in Lori's artwork.
I hope this collaboration will immerse you in the exhibit and allow you to live in these worlds for a moment. I want you to experience art in a new way, without separation between you and the subject matter. Feel free to listen to the combined soundtrack as you travel through the gallery, or to the individual pieces connected to specific paintings. Either way, let yourself be transported into Lori Schouela's Suspended Landscapes."
Walkthrough Soundtrack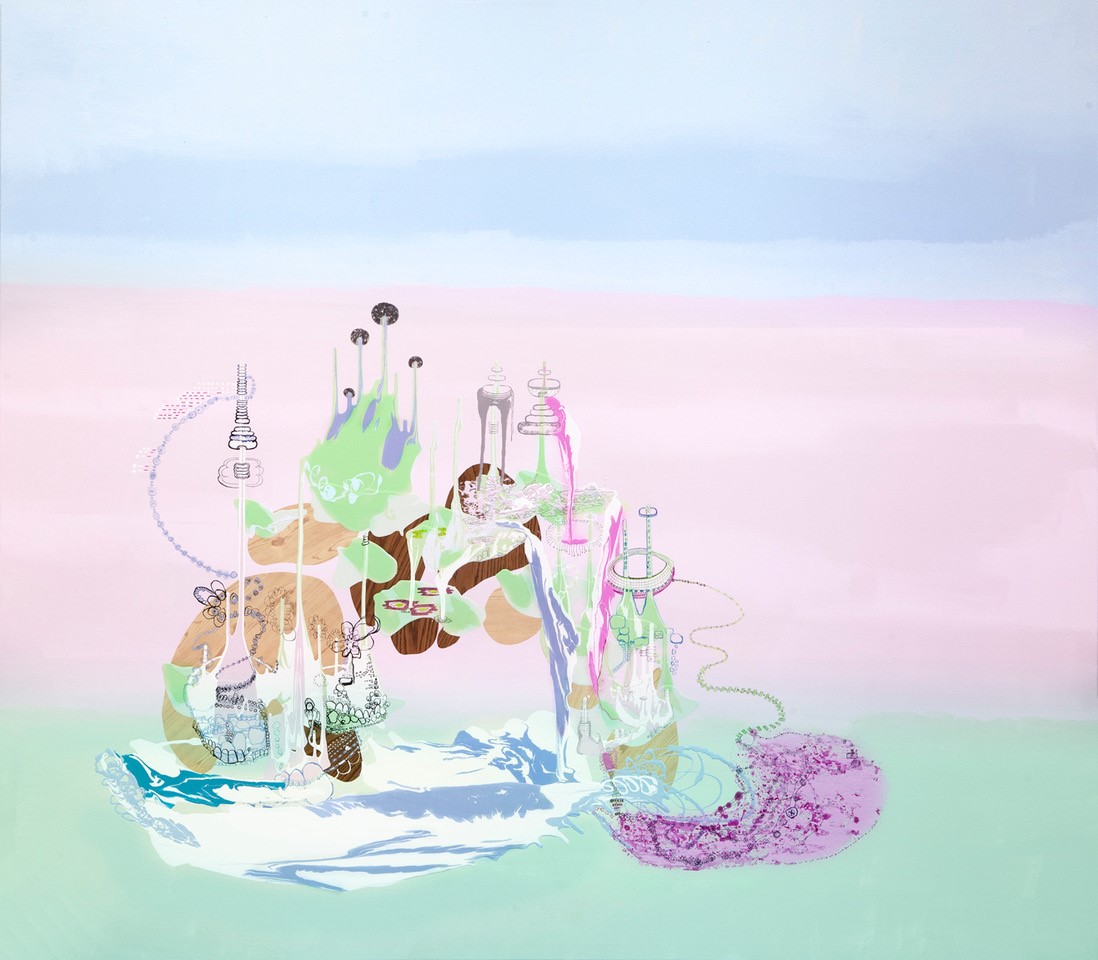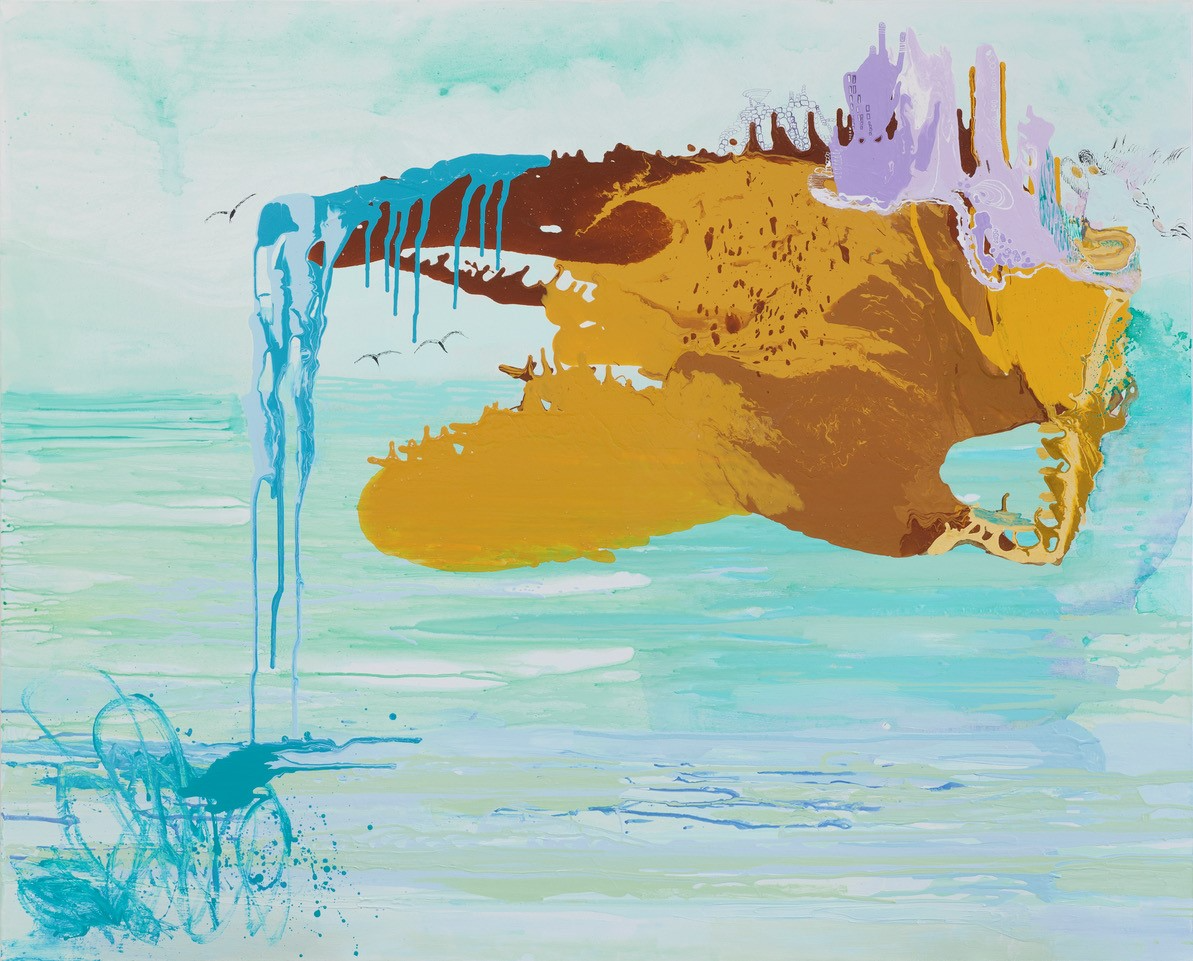 Patrick Greeley is a composer and songwriter from Framingham, Massachusetts. He studied theatre at Emerson College in Boston, and has been studying orchestral composition at Berklee College of Music. His first major compositional success was with The Shakespearean Jazz Show (a theatrical cabaret of Shakespeare's songs and sonnets put to original jazz tunes), which toured in Boston, New Orleans, and New York from 2012-2019. He recently composed for a performance at the "Chop Shop: Bodies of Work Festival" and is about to release his first EP of original folk songs.  This is his first collaboration with the Danforth Art Museum.
This program is supported in part by a grant from the Framingham Cultural Council, a local agency which is supported by the Mass Cultural Council, a state agency.
Donate to the Danforth — Your support helps fund exhibitions, programs and scholarships.