Child
ren

's

art c

lasses

cur

rently enrolli

ng fo

r:
Live, Interactive Online Art Classes!
Our goal is to maintain high quality art education requiring very little need for parental involvement.
"My daughter had a great week in class last week. Her teacher was nothing short of phenomenal. He was engaging, funny, talented and truly invested in what the kids were making. He gave great feedback and is a wonderful teacher. Doing that all virtually is no easy task. I was quite impressed".
-Jodi. W. parent of a student in Paul Hackett's Sculpture Explored class during Summer Arts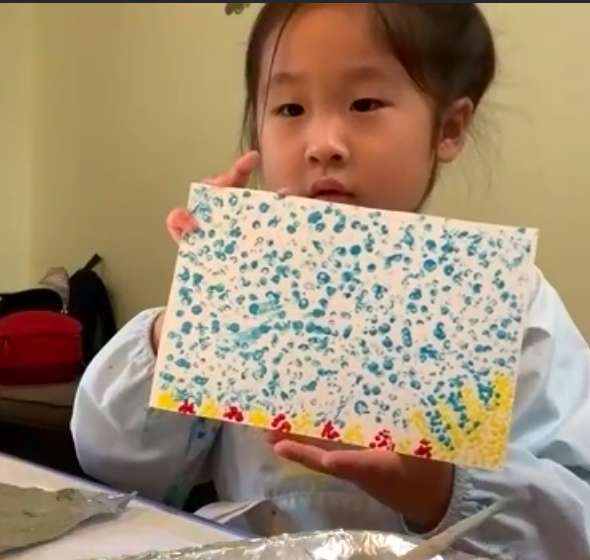 We want to help you choose the right children's class.
We understand that children vary in their development widely from grade to grade, and offer classes open to a two or three grade range so parents/guardians may select which class best aligns with their child's developmental level.
Day + Time
Instructor(s)
Class
Level
Price
Registration is open for online art classes. Stay tuned for information about December workshops for children and families- coming soon!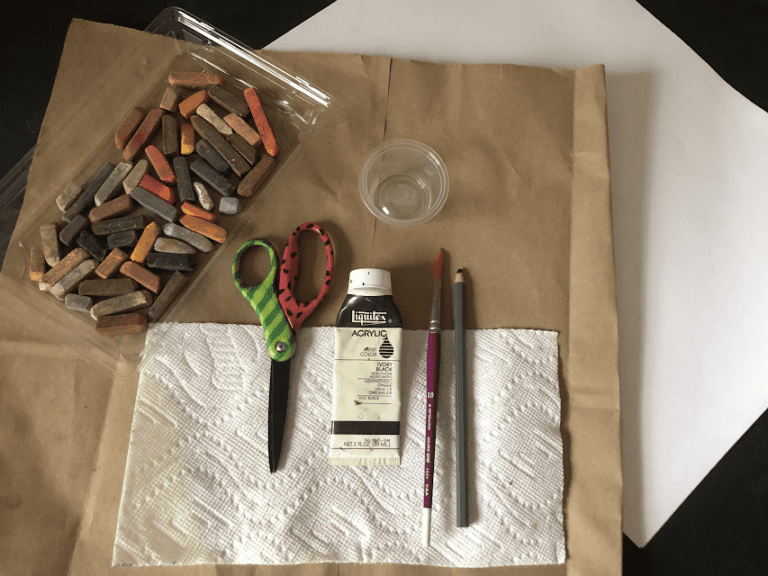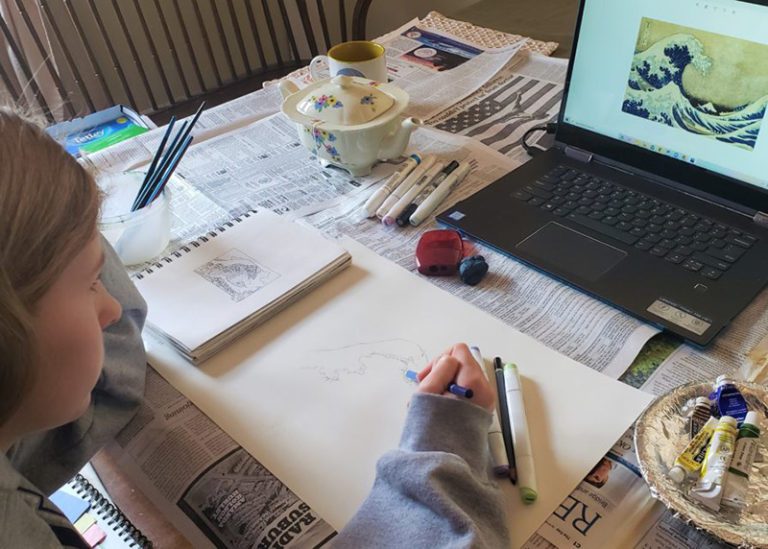 Important Information for Children's Classes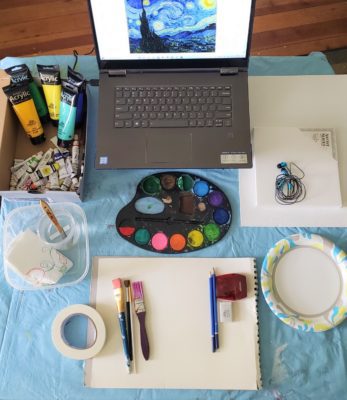 How do online classes work?
Danforth virtual classes take place on the platforms Google Classroom and Zoom.  
After registering, you will receive an email from Danforth prior to the class date that will contain a username you have been assigned, and a link to your class in Google Classroom.  Here you will find another link to log onto Zoom meetings (where the live interactions with instructors take place). You will also receive a tutorial on how this all works. 
Just like with in-person classes, students start and stop online classes according to the schedule by logging into the classroom and clicking on the link to join the Zoom meeting specific to that class. Instructors will greet students through the computer and lead demonstrations and exercises, supporting students' efforts throughout the class time. Students will log into this same zoom link for each class in the session.  
The instructor will use Google Classroom to post any announcements, upload resource images, or whatever else they decide in support of their lesson. Students may post images of artwork here as well. Instructors will help students to get used to working online for their art instruction. 
Prior to the class, students should obtain the supplies that are listed with the class description on our website. To participate in online art classes, we suggest setting up a quiet workspace at a table with a laptop or tablet to view while working (elevated if using paint) ensuring good light, and gathering supplies that have been requested.  
How do I know what art supplies to get for my child?
Each class that is listed on our website has a supply list link in the description of the class. Click that to see the PDF of what the teacher is requesting you have for the class. If you would like to ask about using a similar item to what the teacher is requesting, or have any questions regarding supplies please email us at danforthartschool@framingham.edu or contact the teacher directly if your class has already begun.
How can I keep my house safe from messes and paint spills while my child makes art at home?
Setting up an art space for your child can be a fun and positive activity, since it allows your child to have a space of his or her own, create amazing things, and maybe even learn a little responsibility. However when working with paint, even though they are guided by the instructor, we realize there is potential for spillage and paint travelling to unwanted areas in your home.
Here are our recommendations for working with paint or other messy liquids, especially with younger children:
Select a space that is somewhat close to a sink and is in a basement, recreation area, craft room, or kitchen area, and not close to valued furniture or carpeting. If there is no work table in a desired area try moving a coffee table or card table. Place a plastic tablecloth or shower curtain on the table and the floor under and around the table and place the water jar where they are rinsing their brushes inside of a another bigger container (like tupperware) so it stays contained if knocked over. Place the laptop on a wide shoebox or other support so if something spills the device is elevated. If your child will be using a common area of your home for the class and the workspace is temporary, have your child store their art supplies in a box to be brought out for the class and tucked away neatly when they are finished. And of course, have them wear a fun smock! We hope that by having a few guidelines like these your child can have fun exploring painting in your home.
Will I need to help my child during an online art class?
With the exception of the Family Workshops, our classes for children are designed for minimal parental involvement, similar to when they are taking place in our studios. Once the students are set up with their home workspace and the correct supplies, a plugged in laptop, and are ready to join the class via the Zoom link, the dynamic will be between the instructor, the lesson, and the students.
Donate to the Danforth — Your support helps fund exhibitions, programs and scholarships.