Child
ren

's

art c

lasses

cur

rently enrolli

ng fo

r:
Summer Arts
Jun 22 - Aug 21
Registration Open!
New: Half- day options available.
For your convenience, supplies are included and available in a safe, drive-through pick up!
In addition, families may want to collect the following things as they will come in handy during art projects:
pencil sharpener
scissors
stapler
masking tape
small glass jar for water
paper towels
piece of household sponge
aluminum foil/plastic wrap
paper plates for mixing paint
assorted recycled materials
Summer Arts Online:  How Art Happened
From cave paintings to cubism, humankind has made art to express feelings and ideas. This summer, Danforth Art school will look at the long timeline of art making through the ages to learn about how and why different art forms were invented and also how various cultures influenced the many art movements we know of today. How was paint invented? Who made the first architecture? Why are some sculptures so big? Each week will be a new experience having fun being inspired by different eras and art movements.
Students in Grades 6-8 will enjoy classes designed around specific artistic materials and methods such as Prints & Collage, Sculpture, and Comics, Cartoons & Manga.
Our High School classes allow for concentrated study and portfolio development in subjects such as Portrait & Figure Studies, Painting Techniques, and Fashion Illustration. See Teens: Gr. 9-12 tab for full information.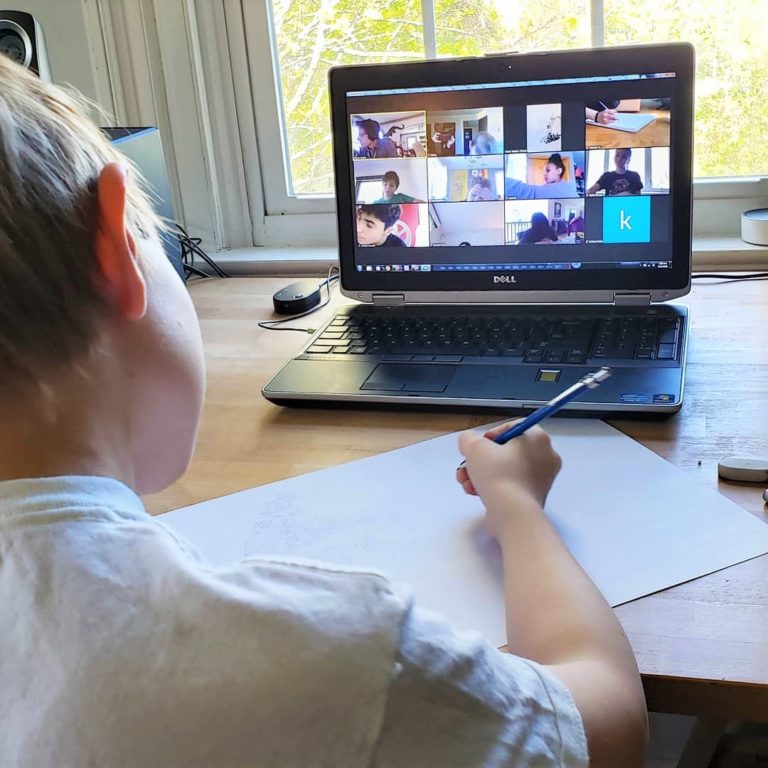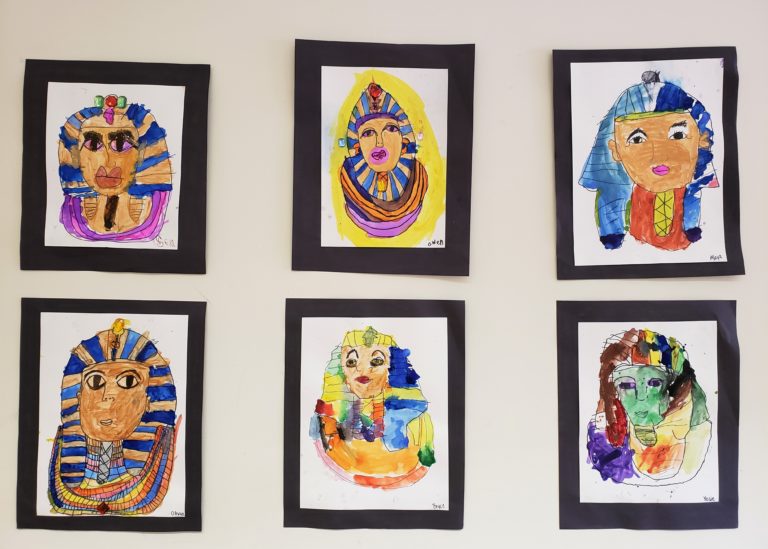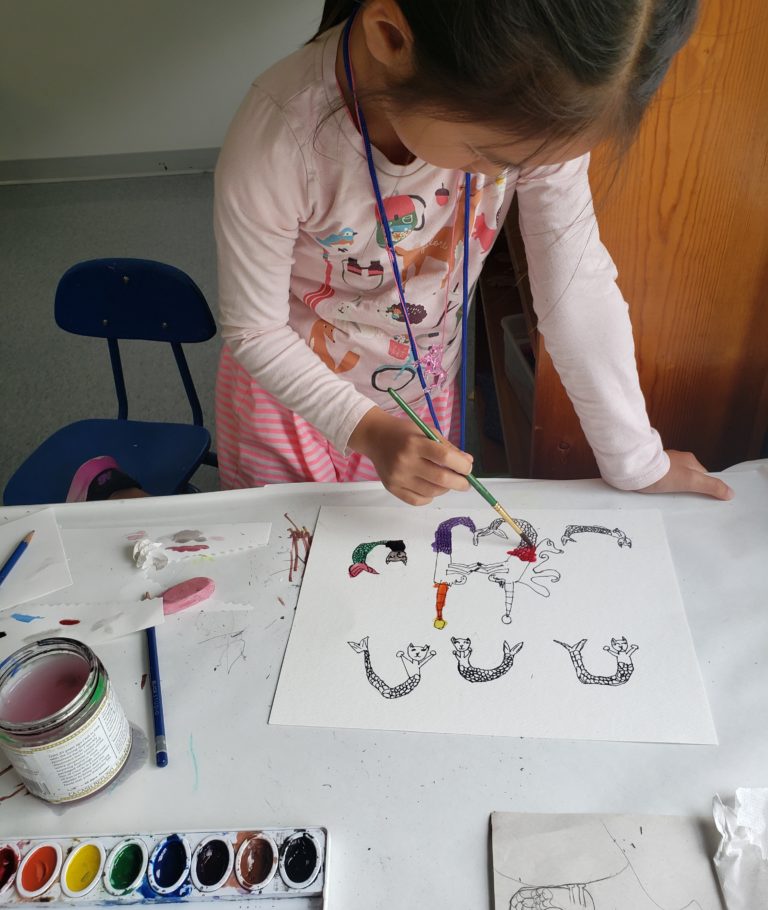 PLEASE NOTE: Registration for Summer Arts closes each Monday prior to the next week's classes so that we may assemble supply packets for students.
We understand that children vary in their development widely from grade to grade, and offer Summer Arts classes open to a grade range so parents/guardians may select which class best aligns with their child's developmental level. Please choose either the grade your child completed in June 2020, or the grade your child will enter in September 2020.
Session number + Dates
Instructor(s)
Class
Level
Price
Now Available! Gift Certificates for art classes may be purchased through the Register for Classes Link.
Important Information for Workshops and Summer Arts
Will I need to help my child during an online art class?
With the exception of the Family Workshops, our classes for children are designed for minimal parental involvement, similar to when they are taking place in our studios. Once the students are set up with their home workspace and the correct supplies, a plugged in laptop, and are ready to join the class via the Zoom link, the dynamic will be between the instructor, the lesson, and the students.
How can I keep my house safe from messes and paint spills while my child makes art at home?
Setting up an art space for your child can be a fun and positive activity, since it allows your child to have a space of his or her own, create amazing things, and maybe even learn a little responsibility. However when working with paint, even though they are guided by the instructor, we realize there is potential for spillage and paint travelling to unwanted areas in your home.
Here are our recommendations for working with paint or other messy liquids, especially with younger children:
Select a space that is somewhat close to a sink and is in a basement, recreation area, craft room, or kitchen area, and not close to valued furniture or carpeting. If there is no work table in a desired area try moving a coffee table or card table. Place a plastic tablecloth or shower curtain on the table and the floor under and around the table and place the water jar where they are rinsing their brushes inside of a another bigger container (like tupperware) so it stays contained if knocked over. Place the laptop on a wide shoebox or other support so if something spills the device is elevated. If your child will be using a common area of your home for the class and the workspace is temporary, have your child store their art supplies in a box to be brought out for the class and tucked away neatly when they are finished. And of course, have them wear a fun smock! We hope that by having a few guidelines like these your child can have fun exploring painting in your home.
Are supplies included in Summer Arts Online?
As with our in-person classes, Danforth will provide the specific art supplies children need to enjoy the fun lessons our teachers are designing for online study. Our staff will put together a packet of supplies specific to the class in which each child is registered.  In addition, our team of Studio Assistants has created a personalized portfolio for each child! These supplies and portfolio will be available for you to pick up on the Friday before your class between 12:30- 2:00 PM.  We have designed a drive-through pick up system in which our staff, following COVID protocols, will deliver the items to your vehicle.
What do I do if I cannot pick up the portfolio and supplies on that day?
If you arrive after this pick-up time, the supplies will be transferred to a marked bin at the side of the building. Use the sidewalk/stairs to the right of the building to find the bins. Your supplies/portfolio will be marked with your child's name. Please be sure to reattach the lid securely when you are done.
Can we register for partial week?
No, we design our program to be a progressive and immersive experience for students so that each day builds upon ideas learned previously. Students create a portfolio of work during the week which is presented on Fridays during a special art exhibition.
What is the Beyond the Studio event?
While we can't meet in person this summer, we have added a new program called Beyond the Studio, an hour-long session held every Wednesday evening for students and families to learn a little more about that week's theme and to share ideas & artwork. Beyond the Studio is a combination of video presentations and live discussions, along with plenty of time for questions from adults and children alike. To access the Beyond the Studio event, please follow directions in the welcome email you receive from school staff.
We always looked forward to your Friday Student Exhibitions- will there be one for Summer Arts Online?
As we cannot host our usual Friday student exhibition of artwork in the studios, we will be creating a slide show each week featuring works from all classes.  This will be posted on "Summer Arts", an event on our Facebook page in addition to on our website https://danforth.framingham.edu/learn-create/children-vacation-week/. Please check our Facebook Event page also for creative challenges encouraging children to keep learning and thinking outside the virtual studio!
What are Family Workshops?
Our family workshops are designed to allow all family members to share a fun art-making activity together.
We registered for a workshop/class but now we can't come. Can we get a refund?
We understand this happens sometimes. Please call the school as soon as possible if you need to cancel a registration. Cancellations received at least 2 weeks prior to start date will receive a full refund. No refund will be issued after this time except in the case of emergencies.
In the case of Family Workshops, cancellations must be received a minimum of ONE WEEK prior to start date. No registration fees will be refunded if a cancellation occurs less than one week (7 full days) prior.
What is your COVID-19 related cancellation policy?
If you need to cancel a registration, you can always call or email us and we will issue you a refund, minus a $25 cancellation fee, as long as it is at least 2 weeks prior to the class start date. If the cancellation occurs within two weeks of the classes start date, no refund will be issued. However, if the cancellation is COVID-19 related, we will waive any cancellation fees or policies even if it is within the two week span.
Stay connected! Sign up to receive emails with important news about the Danforth.