Ad
u

lt

art c

lasses

cur

rently enrolli

ng fo

r:
We offer five levels of study suited to everyone from absolute beginners to those developing their own body of artwork. Students may remain in any level for as long as they would like; instructors will adjust lessons to accommodate new and returning students. Our diverse faculty pool allows students to study painting, drawing and other media with instructors from many backgrounds and perspectives.
All artwork on these pages was created by our students or faculty.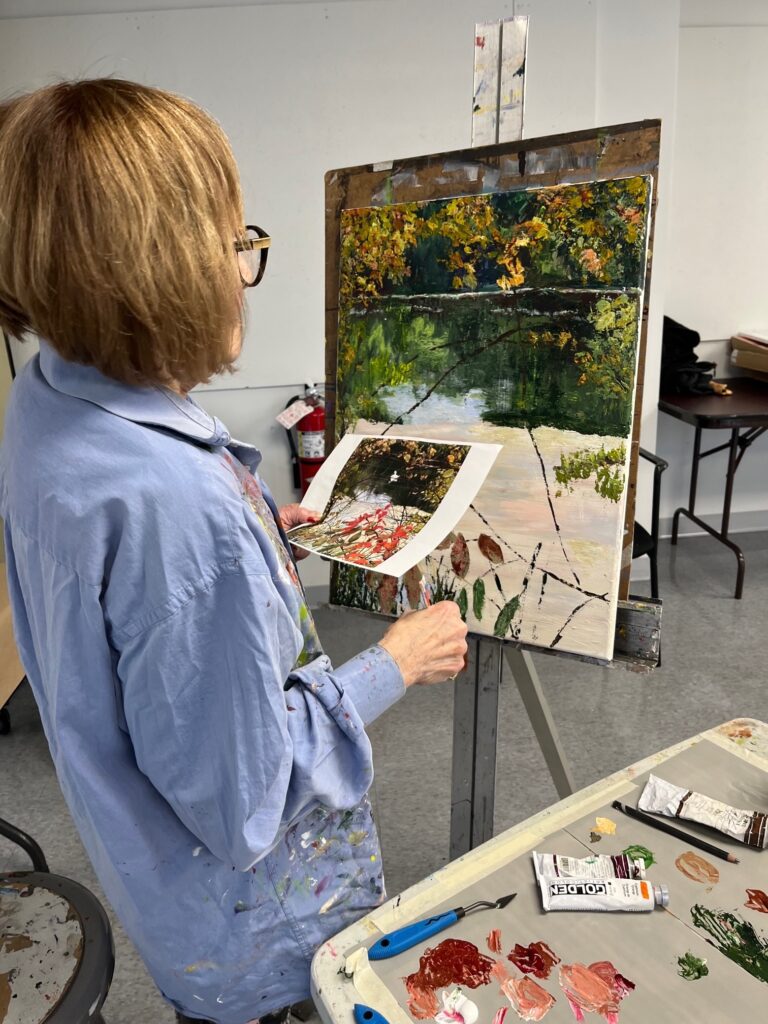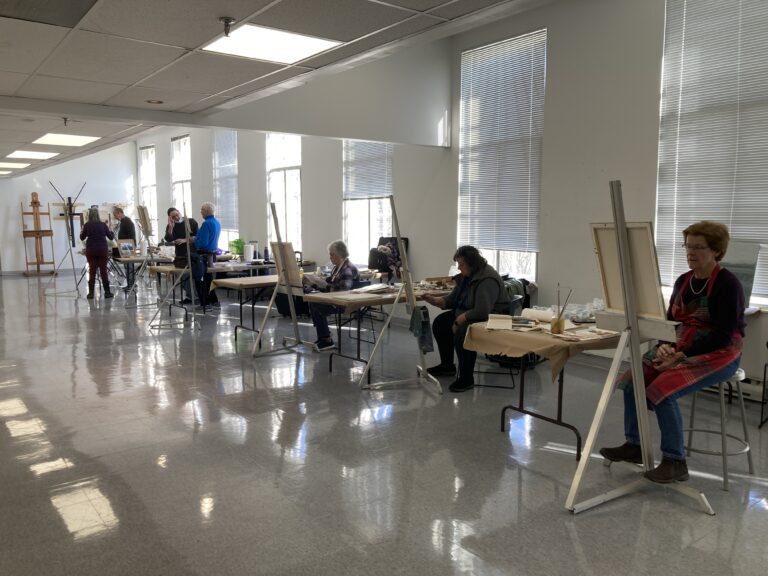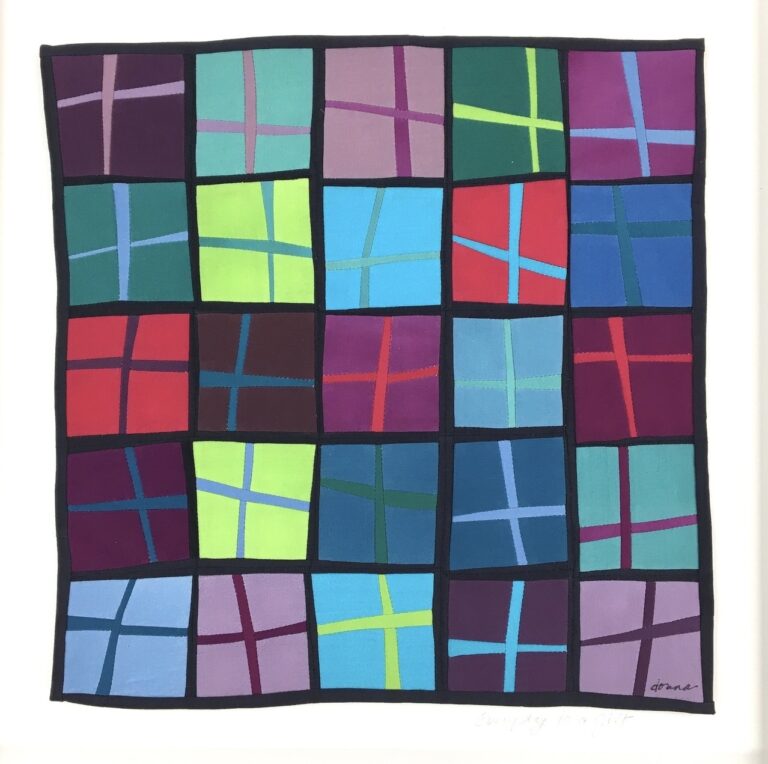 Beginning classes- are for people who may have never taken an art class before. The instructor will explain suggested materials on the first day of class and provide instruction in technique and concepts. Students may remain in the beginning level for several sessions of classes.
Foundations classes- are for those who have taken one or more beginning level classes; instructors offer lessons which build off beginning level concepts. Students may remain in either level for several sessions.
Intermediate classes- are for those who have taken some classes and would like more focused and complex study. Instructors continue to set lessons, as well as allowing students to pursue individual goals.  Many students remain in intermediate level for a year or more.
Independent classes – are for those who have a body of work and would like individualized critique on works in progress to help develop specific personal artistic goals.
Professional Development- are classes and workshops designed for working artists and teachers.
Day + Time
Instructor(s)
Class
Level
Price
Wednesdays: 10:00 a.m. - 12:00 p.m.
Meets 6 times , Jul 12 - Aug 16
Treat yourself this summer to a six week drawing class taking place entirely in the Danforth Art Museum! Students will take inspiration from a variety of incredible art in the museum galleries developing skills in observation along with techniques for creating dimensionality, accurate proportions, and variety with drawing tools. Each meeting will include discussion and critique. Suitable for anyone who has had at least one previous drawing class. Please meet at the museum lobby on floor 2. Drawing at the Museum Supply List
Register For Classes
Know someone who loves art? Consider the gift of an art class! Gift Certificates for art classes may be purchased through the Register for Classes Link.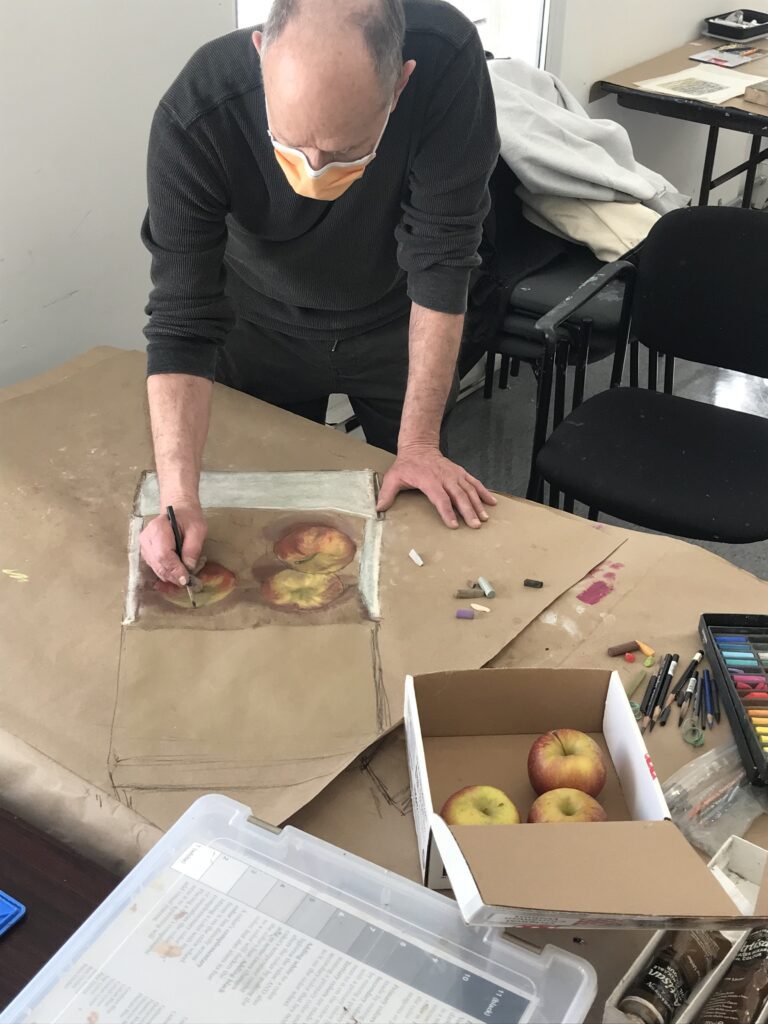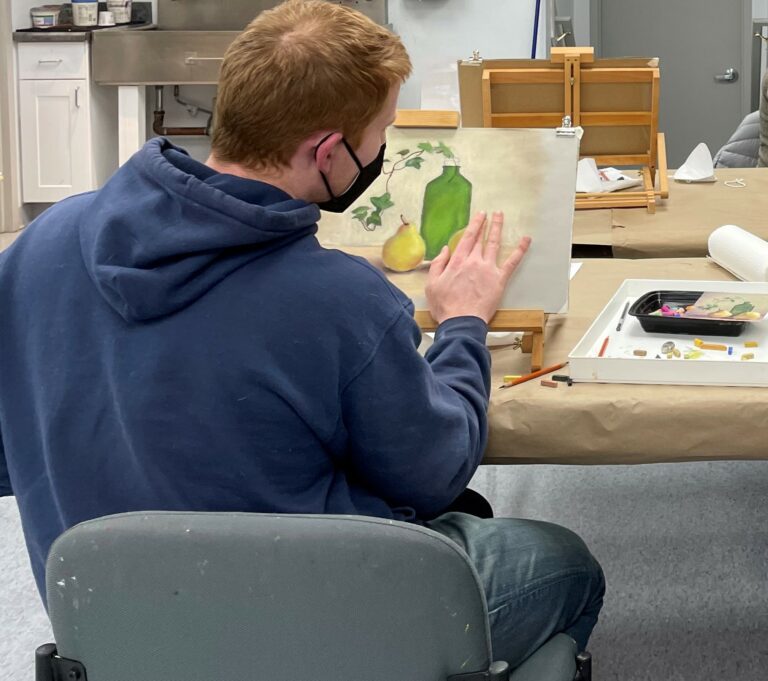 Important Information
Is your school accessible?
The Danforth Art School is accessible by elevator which is located in the lobby of the building directly connecting the parking lot. Our parking lot has several designated accessible spots adjacent to the building. If you need additional accommodations, please do not hesitate to reach out to school staff: danforthartschool@framingham.edu.
How do I know which skill level to choose?
We have created a series of experience levels to help, but we understand that these levels may not capture the full picture of individual experience. School staff are always happy to speak with you to help place you with an instructor and class that will meet your goals. Reach us by phone 508-215-5116 or danforthartschool@framingham.edu
I'd like to take a class but I will be on vacation for part of the session. Do you prorate class fees?
We are unable to prorate the class cost due to student absences with the exception of health emergencies. Please call us if you have further questions.
Where can I purchase art supplies?
Do you offer online classes?
At this time, we have decided to offer classes in our studios and not online in order to provide the most effective learning environment.
Donate to the Danforth — Your support helps fund exhibitions, programs and scholarships.