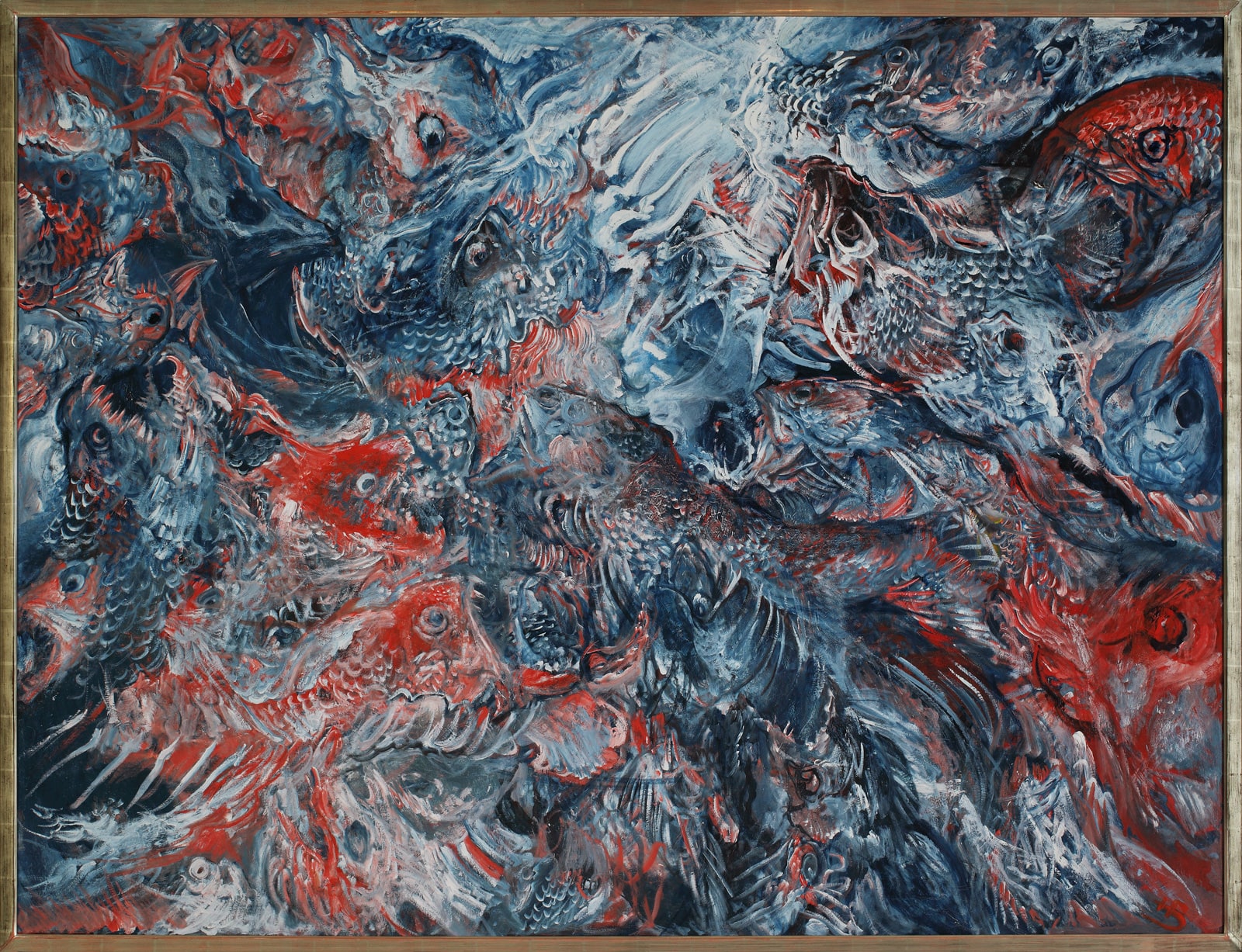 Sunday, December 11, 1-4pm
Drop into Art: Seascape Sculptures
We invite your whole family to the Danforth Art Museum to create a hanging sculpture
Inspired by the swirling masses of fish found in  Seascape II by Hyman Bloom, make your own sea sculpture. Using prepared cardstock shapes, you will create a jointed fish or other aquatic creature designed to bring colorful movement to any space.
Drop Into Art offers a day of learning and discovery for children at the Danforth Art Museum. Explore the galleries, be inspired by art, and get creative!  Each month introduces a new theme connecting art, stories, and hands-on fun. Families with children of all ages are welcome.
Drop into Art happens the second Sunday of every month. All sessions are held from 1 – 4 p.m. Admission is always free. Registration is not required — just drop in!
Questions? Contact Mary Erickson or call 508-215-5118.
---