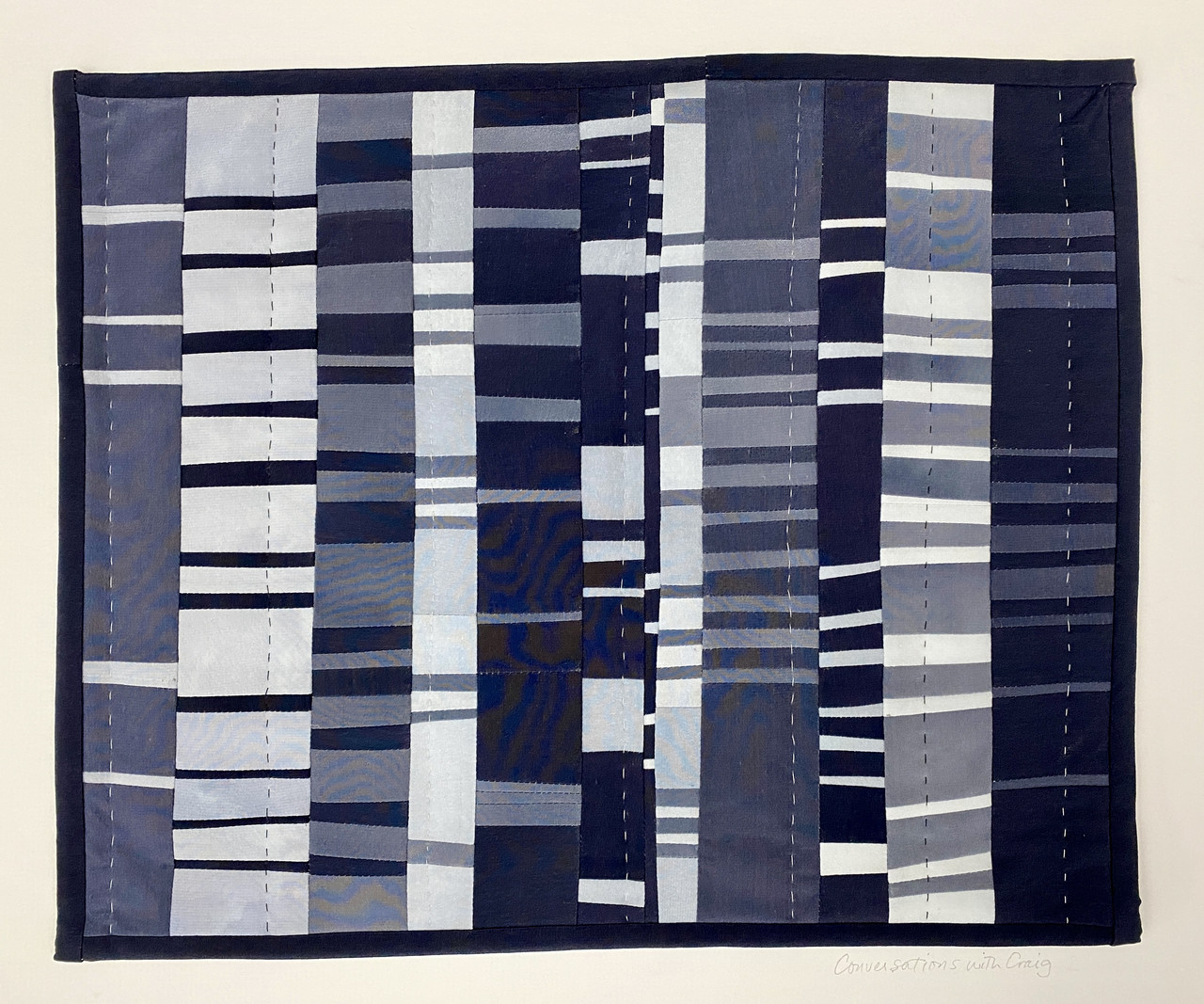 Sunday, September 11, 1-4pm
Drop Into Art: Conversation Collage
Spend a few hours at the Danforth with your family and loved ones to enjoy art together!
Inspired by the quilt/collage created by artist and Danforth faculty member, Donna Melanson, visitors will create a collage incorporating found or created text, music sheets and solid colored papers. Family members can interview each other while working to capture quotes or ideas, and incorporate these into the conversation collages.
Meet the artist! Donna will be there demonstrating her process using hand-dyed silks to build a collage. Learn more about how she develops her ideas, creates the various silk pieces, and designs a finished quilt.
Drop Into Art offers a day of learning and discovery for children at the Danforth Art Museum. Explore the galleries, be inspired by art, and get creative!  Each month introduces a new theme connecting art, stories, and hands-on fun. Families with children of all ages are welcome.
Drop into Art happens the second Sunday of every month. All sessions are held from 1 – 4 p.m. Admission is always free. Registration is not required — just drop in!
Questions? Contact Mary Erickson or call 508-215-5118.
---