Below are our programs where visitors can engage with and learn from artists from across our community. Make sure to check out our Events Calendar for more info and dates!
Event Calendar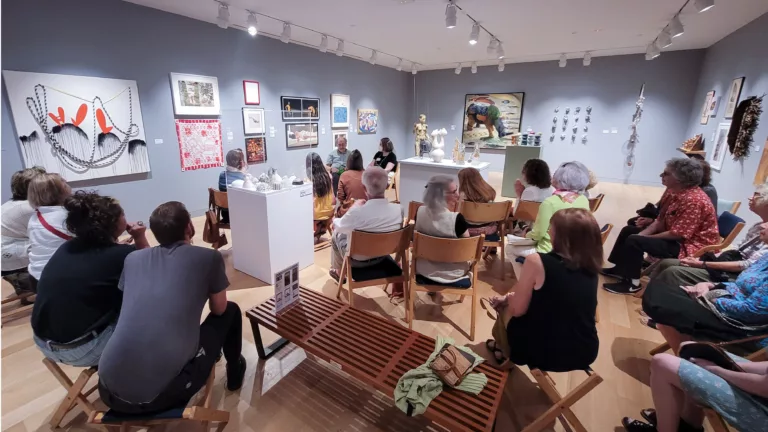 Our long-running Sunday Spotlight series is where exhibiting artists at the Danforth can discuss their work, their process, and their installation.  As they are focused on current exhibitions, attendees get to walk around with the artist to examine and learn about their work in detail.
Sunday Spotlights take play on Sundays from 3-4pm and are free with general admission.
Stay tuned for future Sunday Spotlight talks!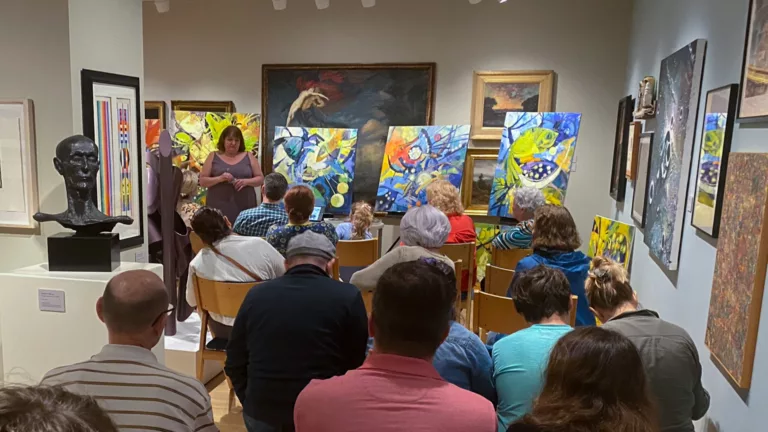 In its galleries and classrooms, the Danforth inspires and engages through art. Beyond Our Walls—our virtual gallery which highlights artists from Framingham and its surrounding towns — increases these opportunities to inspire and engage. Meeting local artists in person takes this a step further; we feel art is a meaningful way to connect with people we may not otherwise know from our community.
In this artist talk series, diverse artists are invited into the Museum to share selected pieces of their work with the audience as they talk about their art and process, and their involvement in their community. With time for questions at the end, guests will have the opportunity to have real conversations with the artists in an informal setting.
All talks are Saturdays from 2-3 p.m. Talks are free with paid admission to the museum. As always, museum members are free!
Stay tuned for future artists and dates in this series!
Donate to the Danforth — Your support helps fund exhibitions, programs and scholarships.